Nowadays becoming a bulk SMS Reseller is one of the most beneficial business today.
MsgClub SMS reseller program is beneficial for every kind and size of business, company and agency. If you want to create new clients or to attract target audience the SMS is something which leaves a great impact on the minds of the customers and that everyone checks and thus everyone gets to know about your company services and more. It is very cheaper and easily affordable than any other form of marketing people are doing these days for which they have to spend so much money and still can't get desired results or traffic they want.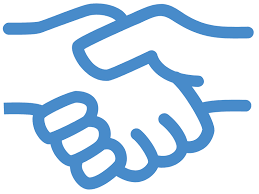 If you join MsgClub Bulk SMS reseller plan you are going to earn huge profit in your business as it really helps you to begin the traffic you want for you. Agencies and companies can earn huge by promoting Bulk SMS reseller services selling them further to other resellers and customers. 
Now a day's Bulk SMS is highly beneficial for everyone. As all are using mobile regularly, we can say that more than 80% of the population is having mobile phones and are using them regularly and that is the plus point we get when we know people are using mobile phones and reading SMS in less than 3 minutes. Whenever the mobile users feel comfortable they can check those Text messages and then they can find it interesting and then your conversions chances are possibly high.
Becoming an SMS reseller is very easy with MsgClub Bulk SMS Reseller program and not a complicated task as other businesses. As risk in starting a business as an SMS Reseller is zero. Profit is high and no need to do coding and handling technical issues all will be handled by the Bulk Text SMS service provider. The setup cost is zero all you have to pay for the SMS only. With the Lifetime Bulk SMS validity get the SMS reseller panel along with white labeling to sell the SMS Services under your brand name. 
Start selling SMS services today and earn more than you can think. MsgClub has started Bulk SMS Reseller Program India which is at a very low cost you can start your own SMS business with Life Time Validity, become a value-added reseller with your own setup. We also don't charge any setup fee.
Besides from the reseller program we focusing on making the Easy Messaging and under which we too give Bulk SMS API in various languages like bulk SMS API in Java, Bulk SMS API in C#, Bulk SMS API in ASP.net and various other SMS API to integrate in your software to let them send SMS directly from the software.  
Click here to create an account on MsgClub.  
To know more visit our Website.
Also Get add-ons –
Android App
Chrome Plugin