Everyone can hear the knock Knock of festive seasons and everybody is ready to welcome coming Fest.
It's the time to tie up your lace and tighten your belt because you have to do something impressive to increase your sales in this festive season.
Do you know – 70% of people would like to receive offers on mobile devices and 98% of Text Messages are read.
"Marketing without SMS is like driving with closed eyes."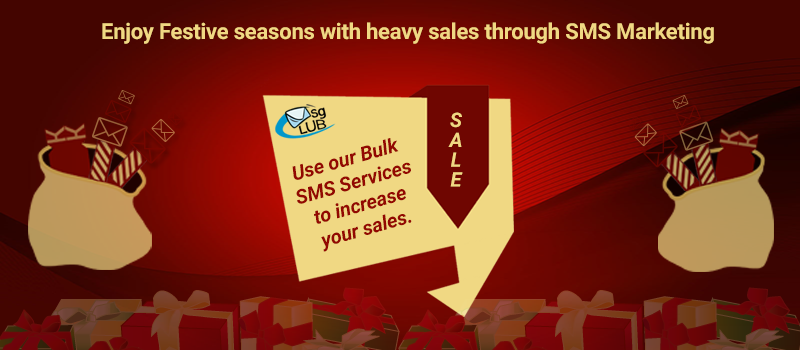 If you want to reach door of each and every customer, subscriber or prospect then SMS marketing is the best way to bell their door. Through SMS marketing you can reach almost everyone or anyone. Nearly everyone has text-message enabled phone and keep remember that everyone would love to know about your latest offers, discounts and schemes.
SMS is most personal, simple and yet effective way to reach your target audience and to get connected with your customers. Use our affordable SMS Services and start sending festive SMS to inform them about offers, discounts and schemes to your target audiences.This year is almost over but you can still achieve your yearly target by the end of this year just by sending festive SMS to your customers.You need to do SMS marketing smartly and you will definitely achieve your annual target.
For more details click here to contact us.