MsgClub works with partner businesses of all sizes of companies and across a range of industries. If you're interested in becoming a bulk SMS reseller in India, use an SMS reseller business model offered by MsgClub.
If you're interested in becoming a Bulk SMS Reseller in India, MsgClub powerful, easy to use SMS reseller solution is a great choice. MsgClub service is ultra-reliable, with 100% gateway uptime.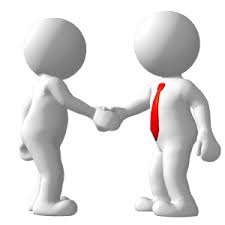 White Labelled SMS Reseller Platform –
Our white label SMS marketing platform gives you a powerful, reliable SMS messaging solution that integrates directly into your software.
Kick start your own Text SMS business and join our Bulk SMS reseller program and start earning residual income. Our SMS reseller package includes following features –
Manage client to control client's activity.
Upload client to add multiple clients.
Manage website to sell services with your brand name.
Real-Time delivery reports.
Make as many resellers and users under you.
Upload your own logo.
No setup charges.
Set your own price. On choosing the SMS reseller business you feel like Owner. MsgClub grants better reseller panel for a better business to serve better. The reseller panel is designed in such a way that through single click and single panel you can manage all clients easily. Reseller can hide the identity of the service provider and showcase their brand along with the logo on the reseller panel. The software is designed with easy to use interface with which sending SMS and running a business is an easy task. MsgClub SMS reseller panel allows SMS scheduling. With this, you can set the time of SMS when you want to disseminate and automatically it will get send to potential customers without any delay.
With the help of best SMS reseller services, you can help your customers to promote their products and services in a more effective manner with fewer efforts and in low cost. Choose the best-designed reseller panel 'MsgClub' that gives you a lot of features explained above. Now you don't need to spend your valuable money on expensive mediums like advertising and marketing. The affordable bulk SMS services give you all you want.
Click here to create an account on MsgClub.
or
To know more visit our Website.
Also Get add-ons –
Android App
Chrome Plugin