SMS i.e Short Message Services are great in demand now a days. As it is used for Marketing, Advertising, Informing, Inviting and all. Here we will explain you better use of Bulk SMS services.
1. For News and Updates – To your opt-in clients and customers, send important and time saving updates and news through SMS. Send them updates regarding product launches, product updates or events. People like knowing information and latest updates first. Use our fast reliable SMS services and start sending SMS to your customers.
2. For Emergency Notification – Inform your customers, clients, team members, group members collectively through SMS. As SMS is the one and only, great and easy way to inform your team during emergency. Send critical updates like last minute event location changes, updates during natural disasters etc.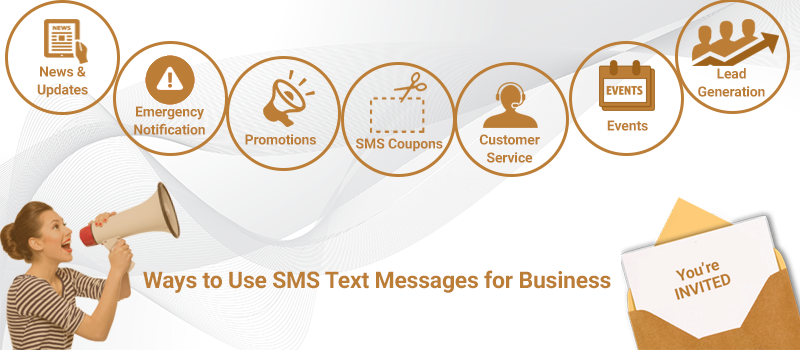 3. For Promotions – For promotional activities of your company like to highlight special offers, promotions, discounts, send a message with a unique discount code for customers to redeem.
4. SMS Coupons – Give out specific coupons or coupon codes for a customer loyalty programs, in-store promotions as SMS are considered as strong vehicle for small business.
5. Customer Service – SMS can help you to build and maintain customer relationship. Whether you need to retain your customers or you need to attract new prospects. You can use SMS smartly and effectively in your CRM activities.
6. Events – Organise your events perfectly with the help of Short message services. Implement text messaging strategy to promote your events, inform about weekly meetups, networking events, send info like venue, time, dress code, event info, theme by SMS.
7. Lead Generation – Being a marketing executive, sales person or as an owner, generate your leads by sending SMS to your target audience. Send SMS to inform them about offers and discounts, promotions, updates, new memberships, new arrivals/new classes etc.
For more details click here or contact us.