Are you considering adding SMS notification capabilities to your online store? If so, you might think about checking out the top eight SMS gateway companies listed here.
Short text messages can be received on mobile devices without an internet connection via the Short Messaging Service, or SMS. Due to a variety of factors, including the growing usage of mobile devices, high open rates, and internet independence, SMS has emerged as one of the most practical methods for businesses to communicate with their clients.
If you are the owner of an online store and are considering adding SMS capability, you may require an SMS API. There are many SMS gateway providers on the market, so picking the best one for your company might be challenging.
As a result, I have chosen some of the top SMS APIs for your consideration and use in the company.
What is an SMS Gateway?
An SMS gateway is a software application or a platform that allows you to send and receive SMS messages to and from mobile devices. It acts as an intermediary between the mobile network operators and the end users, enabling the transmission of text messages from a web application, email client, or other software to mobile devices.
SMS gateways typically use Short Message Peer-to-Peer (SMPP) protocol, which is a messaging protocol used for exchanging SMS messages between Short Message Service Centers (SMSCs) and/or External Short Messaging Entities (ESMEs).
SMS gateways are used by businesses and organizations to send messages to customers, employees, and other stakeholders. They can be used for a wide range of purposes, including marketing campaigns, appointment reminders, emergency notifications, and two-factor authentication (2FA) messages.
List of 8 Best SMS Gateway Providers
There are several SMS API providers on the market, which could make it difficult for you to decide which is appropriate for your company.
Here is a short list of the top SMS gateway companies to assist you with that:
Twilio
Msgclub
Vonage (Nexmo)
MessageBird
Telesign
D7 Networks
Telnyx
ClickSend
Comparing The Best SMS Gateway Providers
Name
Global Coverage
Price / Message
Free Trial
Contact Sales
Twilio
Yes
$0.0079
Available
Click Here
Msgclub
Yes
$0.0028
Available
Click Here
Vonage (Nexmo)
Yes
$0.0448
Available
Click Here
MessageBird
Yes
$0.008
Available
Click Here
Telesign
Yes
$ 0.0062
Unavailable
Click Here
D7 Networks
Yes
$0.0073
Unavailable
Click Here
Telnyx
Yes
$0.0004
Available
Click Here
ClickSend
Yes
$0.0629
Available
Click Here

1. Twilio
Twilio: One of the most popular SMS gateway providers, Twilio offers a wide range of SMS messaging solutions that include API, SDKs, and developer tools.
Pricing:
Twilio follows a 'Pay-as-you-go' pricing model for its SMS API that depends on the destination country, carrier, and message type. The Twilio SMS API pricing for the United States region is provided below:
$ 0.0079/message.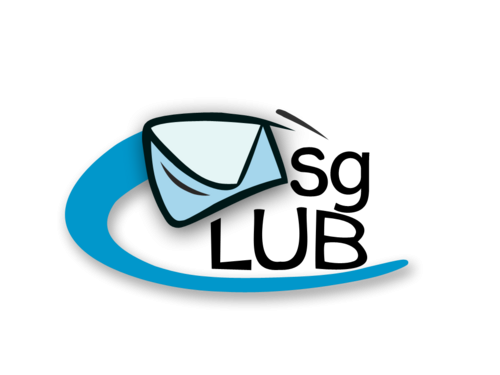 Let's come out from the complex world of bulk text SMS marketing. MsgClub is providing quality business bulk SMS marketing services to maintain our top position in the SMS industry as a premium and top-class bulk SMS gateway provider in India. Some of the well-known services like BULK SMS, International SMS, Voice SMS, Long Code, Missed Call, DND filter and much more can be used through a simple gateway. We always believe in offering unparalleled service and customer support to more than thousands of companies established across the country. Moreover, our company is highly popular for the reason we provide Priority bulk SMS gateways and routes for immediate delivery in India. Our services of bulk messaging can be used for marketing, promotion and group SMS anywhere in India. Here you can get a simple way to send single, personalized and bulk SMS to your customers, employees, students, and stockholders.
Well, with the emergence of mobile marketing clients are more focused on product promotion to generate revenue from customers. So, we provide an opportunity to use our mobile marketing services that are readily accessible to deploy into your system.
$0.0033/message for less than 2k messages.
$0.0028/message for more than 100k messages.
3. Telesign
One of the pioneers in programmable communications and digital identity is Telesign. The company, which was founded in 2005, excels at improving the customer experience with its strong and adaptable communication APIs. Brands may use the Telesign SMS API to text customers about a variety of events.
Through its intelligent platform, the business offers services to validate mobile numbers and deliver customers' programmed messages. Additionally, it facilitates omnichannel communication by allowing the sending of SMS, MMS, RCS, WhatsApp, and Viber messages using a single API. Every month, it drives billions of communications in more than 230 nations.
Pricing:
Telesign follows pay-as-you-go pricing based on different countries. The pricing plan in the US is as below:
$ 0.0062/ per message

4. Vonage (Nexmo)
One of the top providers of communication APIs is Vonage, formerly known as Nexmo. Through programmable communication options that encompass messages, audio, video, and more, it is revolutionizing how businesses interact with their clients. More than 100,000 organizations worldwide rely on the Vonage communication APIs, and more than 1 million registered developers use them.
Through its configurable SMS API, Vonage expands the boundaries of standard communication. In addition to the SMS API, Vonage now provides the Verify API and Reports API to help organizations make the most of text messaging.
Pricing:
The pricing of the Vonage SMS gateway may vary from country to country. You can visit the official site for more details.
$0.0448/message.

5. MessageBird
When discussing the top SMS gateway providers, MessageBird cannot be overlooked. Over 25000 businesses globally, including Google, WhatsApp, Facebook, and others, rely on this SMS API service. With more than 250 carriers worldwide, this well-known SMS API service offers coverage around the globe. The MessageBird SMS API is very reliable and enables automated communication activities using codes.
MessageBird's SMS gateway is supported by more than 240 direct connections to carriers all over the world. The company offers additional solutions for mobile number verification, creating campaigns, email-to-sms, and much more in addition to the standard SMS API.
Pricing:
The MessageBird SMS gateway pricing may vary from country to country.
$0.008/message for the United States.

6. D7 Networks
A team of mobile industry professionals known as Direct7 or D7 Networks offers affordable SMS and email communication services on a global scale. D7Networks's streamlined SMS API makes sending client notifications through SMS simpler than ever. According to the needs of the business, the API permits sending text messages that are extremely customizable. Additionally, the D7 Networks offers 2-Way Messaging APIs and SMS Authentication as additional functionality.
Global coverage and lightning-fast delivery are both guaranteed by this SMS gateway. Additionally, plugins make it simple to interact with many programs or apps. Additionally, the business provides 10+ free SMS credits upon account registration for testing purposes.
Pricing:
The pricing plans for D7 SMS API may vary from country to country. Provided below is the SMS plan for the United States:
$0.0073/message

7. Telnyx
The finest SMS gateway providers list includes Telnyx, a well-known SMS API provider. Leading businesses like Slack, HP, Cisco, and others rely on its reliable and configurable SMS API service. Numerous local and toll-free numbers, shortcodes, and alphanumeric IDs are available through this SMS gateway.
The SMS gateway supports different languages and character sets, lets you send texts that are extremely customizable, generates delivery reports, and more. You may need a variety of capabilities from this SMS API to communicate with your audience more effectively. Sending notifications, reminders, authenticating users, and marketing are a few uses for Telnyx's SMS gateway.
Pricing:
The pricing of Telnyx SMS API may vary from country to country. Provided below is the pricing for the United States:
Starts at $0.0004/message.

8. ClickSend
Last but not least, the list of the top SMS gateway providers is completed by ClickSend, a reputable provider of commercial communication solutions. The company provides APIs for SMS, emails, voice, and many other types of business communications to solve communication problems. This SMS gateway offers an SMS API that enables sending messages in accordance with the specifications.
The SMS gateway states that it offers 100% SLA and lightning-fast delivery using high-performance routes. Over 90000 consumers worldwide are served by it, and most popular apps may be easily integrated with it.
ClickSend SMS gateway charges the rates based on the number of messages.
$0.0629/message for less than 2k messages.
$0.0512/message for more than 100k messages.
Conclusion
The SMS facility has evolved to be one of the most convenient methods to reach customers for businesses with its high open and response rate. Businesses can harness the benefits of traditional text messages by reaching out to their customers through SMS. There are plenty of SMS API providers available in the market, and businesses can choose the best SMS gateway provider per their requirements by comparing them from various aspects.
Coverage, pricing, reliability, and clients' reviews are things to look for while choosing the perfect SMS gateway provider for your business.