We all are well aware of the facts and importance of the SMS in the era of competition.
Business houses and companies have quickly realized the power of the SMS marketing through various means. Bulk text messages are being sent to various potential and targeted customers, in seconds through bulk SMS gateway provider.There can be multiple interfaces to reach intended recipients through this bulk SMS reseller text messaging technique.
The question arises what is bulk SMS reseller program and how it is going to benefit the reseller. The Bulk SMS reseller program is actually a simple business with zero percent risk. Bulk SMS Service in India business is a form of business, where units of text messages are bought in bulk which cost very low and in return, the bulk SMS reseller can resell the SMS Services to customers at his own choice and can earn good amount of the money.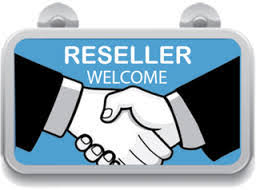 "The more customers, the more volume of transaction makes you more profitable."
The SMS service provider helps the Bulk SMS reseller in various ways. The most vital one is the technical support. The reseller doesn't have to worry about technical issues all will be handled by the Bulk SMS service provider easily.
Moreover, the reseller has the option of creating a sub seller or he can sell his credits to another reseller. The chain can be increased indefinitely and so the profit margin can be increased exponentially. Being a reseller enjoy the ownership of the SMS service all other troubles will be handled by the bulk SMS service provider.
If you are genuinely interested to start a new profitable business of having a minimal risk or at zero risks then at very low investment, you can immediately start this bulk SMS service business.
Get your contacts together, generate further contacts, and resell the SMS credits purchased in bulk. The simplicity of this business is the major reason why more and more people are getting involved in MsgClub SMS reseller program. For sure, it will become more attractive in near future. Click here to create an account on MsgClub.  
Besides from the reseller program we focusing on making the Easy Messaging and under which we too give Bulk SMS API in various languages like bulk SMS API in Java, Bulk SMS API in C#, Bulk SMS API in ASP.net and various other SMS API to integrate in your software to let them send SMS directly from the software.  
Click here to create an account on MsgClub.
To know more visit our Website.
Also Get add-ons –
Android App
Chrome Plugin