Though having a lot of other business opportunities, still Bulk SMS Reseller business is setting the new trend of business.
Nowadays the popularity of Bulk SMS is growing a lot because it's easy to reach maximum people in less time and the SMS is much cheaper than other modes of communication.To run SMS reseller business is very simple. 
The basic theory of the opening the business is buying the Bulk SMS from the Bulk SMS Service provider in India and sell those SMS to your users and resellers at your desired cost to earn good amount of the profit.
The work and responsibility of bulk SMS reseller are comparatively easier than the SMS aggregator. The reseller sells the Bulk SMS to a small group of customers and controlling the operation is quite easy for him.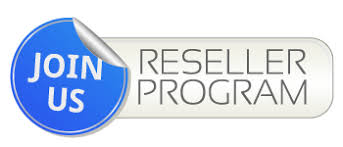 The core advantages of the Bulk SMS Reseller Program which makes the bulk SMS business so attractive can be listed as follows :
Life Time SMS Validity –
The Bulk SMS Service provider in India purchases bulk SMS from the supplier of the SMS or aggregators.They have to pay for the purchase of SMS in bulk.They resell the Bulk SMS to target customers. Even if there is a delay in reselling, there is no worry of losing the credits.
Help for building own brand design and logos –
The SMS service provider can facilitate Bulk SMS resellers to sell the SMS services under their brand name with logo and mono. The reseller can increase his sales revenue quite easily by using a brand logo.This will help him to establish his business and further expand his business.
Sending unobtrusive messages –
The main benefit for a Bulk text message is that it can be sent to various people without having a risk of rejection. Customers do not feel disturbed when they receive Bulk SMS and the probability of reading the Bulk SMS is high. This way the bulk SMS provider can reach the customers quite easily and marketise and promote business effectively and efficiently.
The concept of Bulk messaging has been widely accepted as a suitable and effective tool for marketing these days. A Bulk SMS service provider can help a business houses entrepreneurs to promote their business and brand effectively.
Since the plan of reselling SMS is not at all costly, it is a preferable tool for the businessmen. If you are also planning to start a small business, you may consider this option very well.
Besides from the reseller program we focusing on making the Easy Messaging and under which we too give Bulk SMS API in various languages like bulk SMS API in Java, Bulk SMS API in C#, Bulk SMS API in ASP.net and various other SMS API to integrate in your software to let them send SMS directly from the software.  
Click here to create an account on MsgClub.  
OR 
To know more visit our Website.
Also Get add-ons –
Android App
Chrome Plugin