You and countless others like you have seen and heard of the amazing benefits of a white label SMS platform and you want to take services from best SMS service provider company in India. And being the genius that you are, you want to take your marketing efforts to the next level by using the wonders of SMS marketing and to establish a profitable business.
But you have no idea which white label SMS service provider to choose.
We admit, choosing the right SMS reseller provider for your business could be a daunting task. But, rest easy; MsgClub has you covered. After reading this post, choosing the right white label SMS reseller panel provider will be a breeze.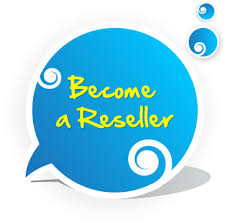 White label Bulk SMS reseller platform provider must possess – 
1. Identify your need and find the Coverage –
Does the white label SMS service provider cover your desired territory or places? before finalizing your SMS service provider make sure that some Bulk SMS marketing providers offer only national coverage. While others offer a more global reach. You need to ask your bulk SMS service provider what coverage it has in place. Detailing the areas they already have covered, and the operators they have partnered with.
2. Account Management for reseller –
Every business wants value for your money. Besides getting value for your money, you want to choose a provider that makes SMS marketing smooth and easy to automate your account and also makes it less of a hurdle for you to manage multiple SMS marketing campaigns and deliver your SMS on time.
Before choosing ask –
Is the white label SMS reseller service provider platform smooth and easy-to-use?
Does it free up more time for you to invest in other parts of your business? Or does the platform multiply the number of hours you have to spend, by learning their 'complex' User Interface?
Ensure your time and resources aren't wasted on the wrong white label SMS provider?
Well, just stick with a provider that offers a free trial and gives you full access to their account support team.
3. Best Price of SMS service –
What pricing structure do they have? SMS service providers may have a difference in the pricing structure of various Bulk SMS service providers.
For instance, sending a text message to a number outside your host country might cost you more credit. But sending a text SMS within your host country might cost you less credit. While in an SMS based pricing structure, you purchase a number of text SMS messages from your Bulk SMS Service provider n this scenario, the cost of sending a text message is the same for all destinations.
4. Do they Offer Secure Messages –
It's likely that you might not require sophisticated encryption for your regular white label SMS marketing services and campaigns. But depending on your industry, whether financial, medical, educative and administrative industry; you've got consumer privacy concerns to worry about. We advise you to pick a white label SMS marketing provider that will keep your messages safe and secure. One more thing, it is vital that you ask your vendor about the state of their security and encryption.
Conclusion –
There you have it. It is better to choose tailor made SMS Service provider over the one-size-fits-all white label SMS marketing solution provider which fits into your sales goals and easy to implement and use. 
Click here to create an account on MsgClub.  
OR
To know more visit our website MSGCLUB.