MsgClub White Label Bulk SMS Reseller Program is yet another way your organization or company can take advantage of everything that marketing and communication automation has to offer.
What does White Label Mean?
White labelling an automation tool that helps other companies to take the software and add their brand name and logo to sell the Bulk SMS services under their brand name. So that it seamlessly integrates with companies existing offerings. Bulk SMS Reselling is a great way for your company also to expand your offering quickly and profitably by easily adding a number of quality tools to your software that may possibly take you years to develop on your own. For all purposes, MsgClub platform and tools simply become an extension of your company, meaning that you can keep up with the competition you do not have to spend time, money and efforts in developing the software.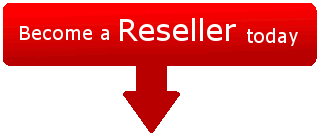 On adding all of your branding elements to White-label Bulk SMS platform, this allows you to exhibit your brand and its consistency across all aspects of your company. White labelling your automation tools means that even though you didn't develop these tools, software yourself, you aren't required to share the spotlight with us, thus reducing client churn and turnover.
When your clients see only your colours and your logos associated with the software, panel or tools you are reselling, rather than those belonging to a third party, they will have no reason to look anywhere else for maintenance or any other requirements, definitely, they choose you overall. Once they know that you are capable enough to provide them with all the automation tools they need, they will stick by you and develop brand loyalty towards your company instead of the third-party company.
Becoming a White label SMS reseller gives you the chance to create a new revenue stream for your company. It's simple, offer more products to your clients, adjust your prices accordingly. Also, when you have more to offer, you will attract a wider variety of clientele as your solution will suit the needs of more people.
What's more, you are able to set your own prices when reselling automation tools, so there is no limit to the amount of revenue that you can bring into your company. All the profits you make from reselling our software are yours to keep.
Interested in the White Label SMS Reseller Program?
If you would like to learn more about becoming a MsgClub white label reseller panel,
Click here to create an account on MsgClub.  
OR
For more details -Contact No. :- 9406811126 | 9993527222 | 8349217770 | 9993089777    Landline No – 0731-4078707 Email Id:- msgsales@msgclub.co.in
Also Get add-ons –
Android App
Chrome Plugin