MsgClub the best Bulk SMS Service provider in India gives free demo SMS balance to users to test the SMS Services to build and gain the customer trust. Just to make the customer satisfied with the Bulk text SMS Services. MsgClub grants 10 Free demo SMS (more credit can be provided in case of requirement) to check a free trial of SMS Service, quality of SMS, the time required to send SMS, Unicode of SMS (different languages to send SMS), Delivery report details and more. 
We will be able to know your requirements and type of Send SMS content you want to send. Thus we can make the SMS routing according to your need and want. As we cannot send transactional SMS from the promotional route and vice-versa. So while testing the SMS service through free demo SMS balance we get the idea about your SMS Content.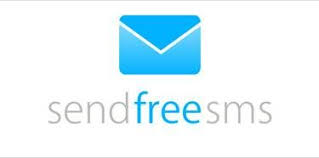 Also with Free trial bulk SMS Service, we make our customers assure and confident while they are going to opt our services. Users can create free bulk SMS demo account (as a user and reseller) also they will 10 free trial SMS to check the SMS Service. 
Free demo SMS help users –
To Check the SMS Service quality.
To Know the time taken by the provider to deliver an SMS.
To Know how details will be received via the delivery report.
To check how to send SMS in Unicode.
To know how to check the balance availability.
To get assurance before paying for the Bulk SMS plans. 
Free demo SMS help us –
To build and create trust among prospects.
Keep Clients Satisfied.
To know the SMS content type of Send SMS.
To understand the requirement clients properly.
To provide the Services according to the need of customers.
To make proper routing as per SMS content.
This Free SMS Balance to test the SMS Service is going to give the benefit to both the Bulk SMS Service provider and its customers. Click here to create a free account on MsgClub and get 10 free demo SMS balance to send SMS. 
To know more about MSGCLUB check our website.