When you choose to become a white label Bulk SMS reseller setting your own pricing is one of the biggest challenges you have to face in the world of the competition. When you're looking for new customers creating the right pricing strategy will help you stand out among the competition. On top of that, there are multiple factors that come into play when pricing your Bulk SMS marketing packages. Each one of the strategies will have an impact on your bottom line.  Everyday MsgClub works with white label SMS marketing resellers to set pricing and we are sharing some advice.
Check out your competition –
Bulk SMS based communications continue to rise in popularity among businesses cause of its low price and high reach. More demand has led to an increase in Bulk text SMS marketing companies and created healthy competition among them. For White label SMS marketing providers researching competition is an important part of building your pricing strategy. By reviewing competitors SMS pricing and offerings you gain an understanding of current market status. Think about your target market from a business standpoint, having the absolute lowest pricing may not be in your best interest.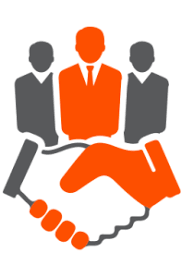 Create attractive pricing plans –
Reselling White label SMS services to local businesses can be challenging. It takes time to educate potential clients on Bulk text marketing message. By creating pricing plans you're making it easy for potential clients to see the costs for your services. In addition, having an organized pricing structure will allow clients and users to see you as a serious professional business. For many bulk SMS resellers, we recommend setting up 5-6 different pricing plans, with the main goal of getting clients to sign up for your top three pricing plans. Well-crafted pricing plans lead to additional income.
Provide price breaks based on the volume.
By licensing a Bulk SMS white label application at a wholesale cost you have room to build in generous profit margins. The majority of White label SMS resellers sign up clients who send several thousand messages per month. Their normal pricing will suffice for this type of usage. However, there will be clients that come along and send tens of thousands, hundreds of thousands, or even more marketing text messages every month. To continue to remain competitive and keep their business we recommend providing price breaks based on their usage. In addition, make sure your Bulk SMS application provider is doing the same for you.Volume-based price breaks and offers will save your money in the long run.
White label SMS marketing pricing can be tricky to figure out at first, especially if you're just getting started. Once you build up your list of clientele you can expand your pricing model. Make sure you remain mindful of clients who have been with you from the start after all, your goal is to keep clients and continue to build your business.
Click here to create an account on MsgClub.
To know more visit our Website.
Also Get add-ons –
Android App
Chrome Plugin