SMS is short message service is used previously for personal communication but later on people get to know about the versatile usability of SMS.
Bulk SMS service helps to promote your product in order to increase your sales and make more customers. SMS service found to be very effective and fast process as it takes only 7 sec to send and receive a SMS. A research says a normal person look 150 times a day at mobile phone. So sending,receiving and reading is more easy and fast  in case of SMS rather than emails or any other mode of transmission/communication.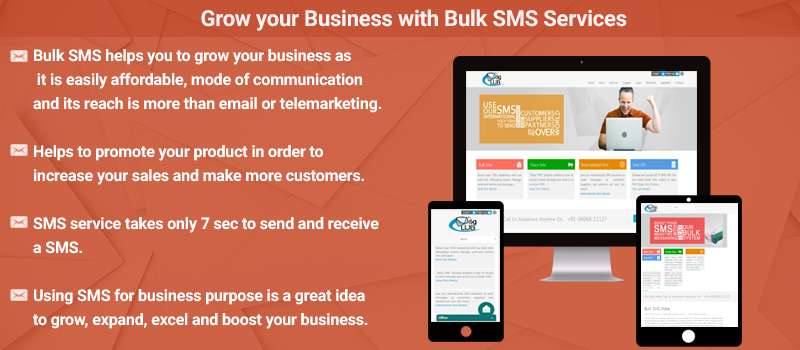 Using SMS for business purpose is a great idea to grow, expand, excel and boost your business. Bulk SMS helps you to grow your business as it is easily affordable, mode of communication and its reach is more than email or telemarketing.
Short and precise SMS is yet more effective to make mind of customers to think about your product or services or to convince them to buy your product. Leading companies promote and advertise their products and services through Bulk SMS than relying on expensive television advertisements and newspaper ads.
Sending Bulk SMS is more easy with Msgclub. Our Bulk SMS Service makes it easy as it allows us to send SMS on multiple numbers through single click. Make groups to send SMS collectively helps to save your time and money both. With admin panel you can send SMS again with Retry option.  
For more details you can click here to Contact us.