Yes, you are reading right.
Now you can also become an owner, you don't need to work for anyone and you can complete your dream of having your own business. Along with this, don't dwell your mind in the technical development of your own software to send SMS. We the MsgClub bulk SMS provider provides you an easy to use, robust and white label SMS reseller panel to become a business owner.
Establish your own business, become the owner and expand it with MsgClub SMS reseller services. With us become a value added bulk SMS reseller. As we provide self-developed SMS panel to send thousands of SMS in seconds with unlimited validity. MsgClub bulk SMS reseller program focus at empowering your core competencies by offering you an instant, user-friendly and scalable bulk SMS services.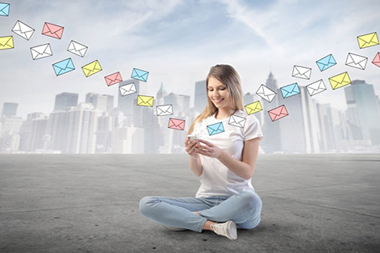 We offer our infrastructure on SaaS(software as a service) model.
MsgClub white label Bulk SMS reseller-ship gives you a privilege to sell SMS services with your own brand name and set your own price slabs as per your business policies and schemes. We give 100% customer support services and ensure you to solve your grievances on time.
Enticing features of our MsgClub bulk SMS reseller panel are –
 Instant activation of white labeling to marked with your own brand name.
 Send unlimited SMS with lifelong validity.
 Scalable pricing – Sell at your own cost.
Direct services from best Mobile network operators (MNOs).
Instant SMS delivery. 
No setup costs.
Complete technical support.
Simple and easy to use for the customer. 
100% risk-free trial for the customer.
Get unlimited sender ids.  From our reseller control panel, you can add new clients, new re-sellers, and sub-resellers under you. Get the privileged to control your client's activity(end users, resellers and their clients), account, validity, number of SMS used, charge your resellers and users account with SMS and more.
Click here to create an account on MsgClub.
To know more visit our Website.
Get add-ons – 
Android App (https://play.google.com/store/apps/details?id=com.thebasics.msg&hl=en)
Chrome Plugin(https://chrome.google.com/webstore/detail/bulk-sms-appbymsgclubne/eimpnnopniiejhpblihieoaapfebdakj?hl=en)