Now with our newly developed feature, you can send automatic SMS and email to your customers to make them feel special.
By receiving SMS and emails on birthdays and anniversaries from your side, your customers feel privileged and it is a step towards converting them into loyal customers.
Loyal customers are going to give you more business, which give you more profit.
For this you don't have to remember the birthday and anniversary of each and every client. Being an owner (Reseller and super reseller) you can set birthday and anniversary alert for your clients in our software which automatically shoots your emails and SMS on set dates.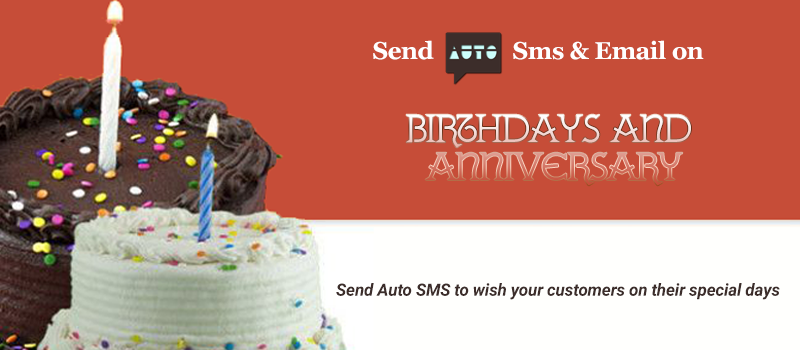 What is B'day and Anniversary Alert –
To wish your customers on their special day (B'day and Anniversary) through SMS and email. Our software will automatically Send SMS and email on that day.
Why alerts are used
To make them privileged, to keep your clients happy, alerts are used.
How to use these alerts →
Once you have to set the b'day and anniversary dates of your customers and make setting to send alerts to your customers on their special day then our software automatically shoots SMS and emails on their special day.
Steps to set birthday and anniversary alerts for your clients →
Go to the phonebook option of our panel.
2. List of your groups will appear on left side of your screen. Click on
"Edit wish_SMS setting".
3. Make all the settings of birthday and anniversary here.
4. Then click on save, to send the alerts.
This is all about the new feature of our software, to send automatic SMS and email.
To know more you can contact us here.