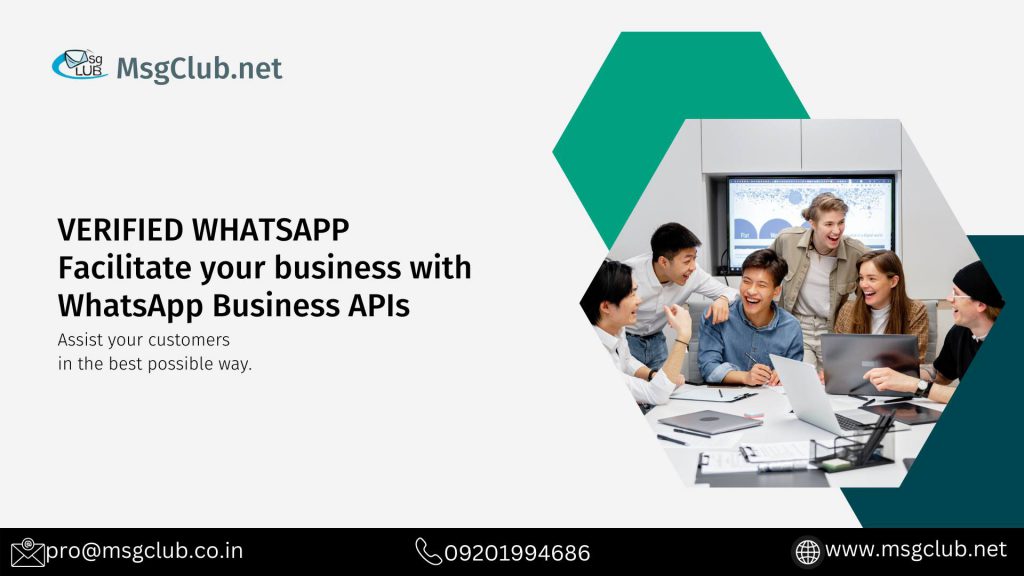 Verified WhatsApp, WhatsApp Business API
List messages on WhatsApp have shown to be incredibly popular and efficient for seamless brand communication. Here's an explanation of WhatsApp list messages and how businesses might benefit from them.
Meta is constantly adding new messaging features to the WhatsApp Business API in order to make the conversation more interactive and engaging. 
They have introduced two new interactive messaging capabilities that will in rich your Business communications.
WhatsApp List Messages
Reply Buttons
What are the WhatsApp List Messages and Reply Buttons?
These interactive messages make it easier for your users to access the options in the messages they want from your business on WhatsApp.
Users may quickly select their options, hence using interactive messaging features achieves significantly higher response rates and conversions than text-only options.
WhatsApp List Messages-
WhatsApp List Messages provide a menu of up to ten options. When users connect with your WhatsApp Business Chatbot, this type of massage provides a simpler and more consistent manner for them to make a choice.
These messages can be used for a variety of purposes, including Multiple Menu Items and Product Choices.
In other words, WhatsApp list messages are an excellent approach to providing an overview of your clients' possibilities. They can, for example, be used to provide choices for:
Time of delivery (for last-mile logistics providers)
Appointments (for any business that requires appointments, such as clinics or hairdressers)
Menus de cuisine (for restaurants)
Store locations (for enterprises with multiple locations)
Reply Buttons-
These WhatsApp Business API messages contain up to three reply buttons. When communicating with a business, reply buttons allow users to make a selection from a menu more quickly.
Reply buttons are useful for rapid responses such as Yes/No questions, scheduling an appointment, or selecting from previously saved locations on WhatsApp Ecommerce.
Contrary to popular misconception, WhatsApp list messages are not what WhatsApp refers to as "template messages." This means that WhatsApp does not need to pre-approve these messages, nor do they require templates.
What Are the Benefits of WhatsApp List Messages?
These interactive messages save you a lot of time and allow you to provide rich experiences to your clients. A few examples:
List Messages are ideal for displaying a variety of options, such as:
A FAQ or customer service menu
A menu for takeout
Choice of adjacent stores or locations
Reservation times that are available
Selecting a recent order to be repeated
Things to Remember At All Times
While these are interesting messaging options for your WhatsApp Business, there are a few things to consider before adopting these interactive messages.
In the same flow, interactive messages can be integrated.
Users cannot pick more than one choice from a list or button message at the same time, although they can go back and re-open a prior message.
Notifications cannot be sent using list or reply button messages. They can now only be sent within 24 hours following the user's last message. If you try to send a message outside of the 24-hour period, you will receive an error notice.
Platforms supported include iOS, Android, and the web.
How Do I Obtain WhatsApp List Messages?
Do you want to start sending WhatsApp list messages and start interacting with people? There's one more thing you should know.
WhatsApp list messages are presently only available via the WhatsApp Business API due to the extensive code required to create them.
Unfortunately, this feature is not available if you use the free WhatsApp Business app.
MsgClub, on the other hand, is a WhatsApp Business Service Provider (BSP) and can assist you with gaining access to WhatsApp's API as well as configuring your WhatsApp list messages.