People dream of becoming an entrepreneur themselves to start earning good amount of money. Many of them feel fear to take a step ahead in the direction of their dreams and never take special effort to realise their dreams.
You may be one of those people who want to open one business of your own and have a dream to shine in a career. You might be the one who wants to earn a fortune for a very comfortable living but still, you are searching for the suitable business opportunity.
Remember that – 'Every cloud has silver lining' so never lose the hope, never leave your dream. Start from today with us, it's never too late and believe us it is completely safe to start a reseller business.
Yes, MsgClub bulk SMS reseller plan grants you with the easiest method to start a business successfully. Through this, you can complete the dream of becoming a business owner.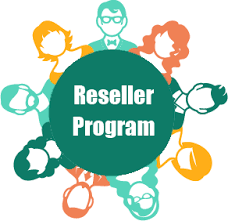 Why you Should Start Bulk SMS Reseller Business –
Firstly you should know what is Bulk SMS reseller, as many may not have a clear idea or concept about an SMS Reseller. In Simple words – a bulk SMS reseller is one who resells the SMS in bulk to its customers. The resellers take SMS services from the Bulk SMS providers to sell it to customers. There is no limit of making customers under reseller, they can make as many as customers under them.
The Advantages of the using the Bulk SMS Reseller Business Services are tremendous, read the few mentioned below –
It is very known fact and highly accepted by many people that SMS texting is the best way to communicate your message directly to your target audience. Nowadays people are finding and using the sending SMS for important communication and seeing it as much better and cost-effective tool that other modes of the communication.
Reseller can purchase SMS in bulk and there is lifetime validity for the SMS means no expiry date of SMS. People those who can sense the business opportunities are seeing the importance of bulk SMS reseller program offered by MsgClub.      
The salient advantages of bulk SMS reseller in India business can be described easily for making you more clear about this business –
Very low set up costs.
Instantly send SMS.
Very effective marketing and advertising tool.
Highly cost-effective business.
Earn More profit.
The time is right for you to take up the Bulk SMS Reseller Business. Click here to create your reseller account on MsgClub. 
Besides from the reseller program we focusing on making the Easy Messaging and under which we too give Bulk SMS API in various languages like bulk SMS API in Java, Bulk SMS API in C#, Bulk SMS API in ASP.net and various other SMS API to integrate in your software to let them send SMS directly from the software.
Click here to create an account on MsgClub.
OR
To know more visit our Website.
Also Get add-ons –