Bulk SMS to your customers can be a highly effective way to increase sales and build closer bonds with them. However, you must exercise caution in how and why you make contact.
A very intimate channel, text messages provide advertisers with a high-risk, high-reward chance. At their best, messages may increase your sales right away and win you devoted customers. At worst, your texts might actively discourage individuals from doing business with you.
Let's examine the advantages of SMS marketing, suggestions to enhance your approach, and samples of the kinds of messages you should be sent to assist you in understanding how to use SMS bulk marketing to your advantage and develop a successful text subscriber list.
What is bulk SMS Service?
Sending text messages to a large number of your consumers at once is known as bulk SMS marketing and service. Bulk SMS may take care of a number of demands for your customers, including informing them of sales, encouraging them to examine recent purchases, and taking care of customer service issues.
You must use your current channels to convince your clients to sign up because, as you should be aware, you cannot SMS customers until you get their express permission to do so.
Services of bulk SMS texts can be significantly more efficient and timely than other client communication channels like email and social media.
Compared to email, apps, and direct mail, almost 50% of customers prefer to hear from your company via SMS. Furthermore, three minutes after delivery, 95% of SMS messages are opened. With an average click-through rate of 19 percent for bulk SMS advertising messages, text messaging is highly successful at bringing visitors to your website.
The key is to balance how you use text with your other consumer contact channels; after all, you wouldn't want to get the same message from a company via social media, text, and email.
5 Tips for Best Practice of Bulk SMS Service Better
Bulk SMS Services are an efficient complement to your outreach strategies, but since they are very personal, customers will unsubscribe if they receive too many irrelevant texts from you.
Adapt your SMS marketing approach by using the following advice:
Use the appropriate tools.
Customers' SMS should not be manually typed and sent out one at a time by your representatives. To administer your SMS program, you'll need to select a bulk SMS services provider who can supply tools or solutions. You need a technology to manage your outreach lists and one that enables your salespeople to type and send messages in bulk, at the very least.
Divide your audience.
Similar to email marketing, divide your SMS users to send them offers that are appropriate for their requirements and previous interactions with your company. Segment your subscribers according to their geography, recent shopping history, gender, and other important characteristics.
Always provide a final choice
You must provide a straightforward method for your clients to unsubscribe from text messaging if you don't want to get into major legal issues. Provide clients with a clear way to opt out of receiving your SMS, and think about removing them from your list if they haven't interacted with your messages for more than a year.
Use templates
Every time you send a bulk SMS advertising message, there is no need to create the wheel from scratch. So that your team can design campaigns more quickly, create templates for your most popular text message types. Keep these templates on a company document, or look for a service that lets you create and customize templates for outreach.
Make it brief and sweet.
SMS marketing messages must be brief—ideally 160 characters—unlike your email marketing. One of the shortest brand messages you'll ever send is a text message, so it needs to have a clear objective and call to action.
4 great examples of bulk SMS marketing
Even the most skilled marketers sometimes struggle to create compelling SMS copy. Reviewing several SMS examples will enable you to inform your strategy because text messages are very different from emails and social media postings.
With examples from actual brands, let's examine just a handful of the typical marketing texts you can send:
Welcome SMS message
You have the chance to make a good first impression when a customer joins up to receive your text messages.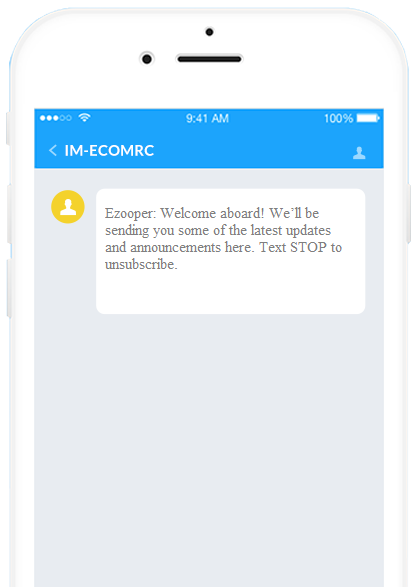 Birthday SMS message
Who doesn't enjoy a birthday discount? Because they honor your customer on a day that matters to them, birthday SMS messages are a crucial component of your marketing plan.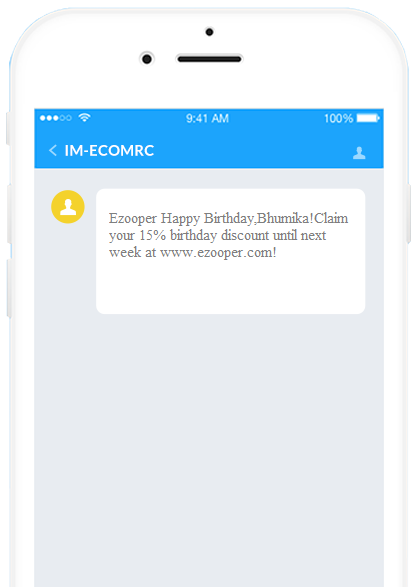 Flash sale SMS message
As most text messages are viewed within three minutes, as was previously indicated, they are ideal for sending out time-sensitive information like flash sale alerts.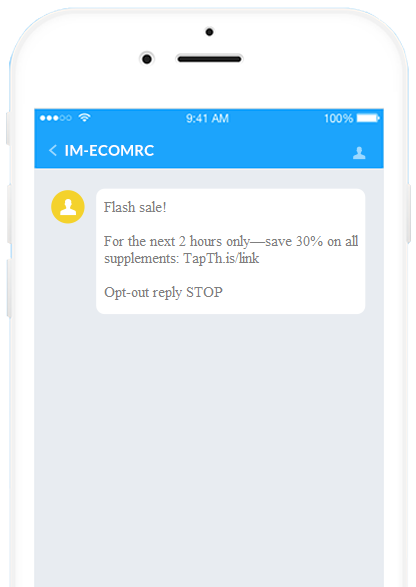 Back-in-stock SMS message
Bulk SMS is a great method to let your customers know when your products will be back in stock after they sell out.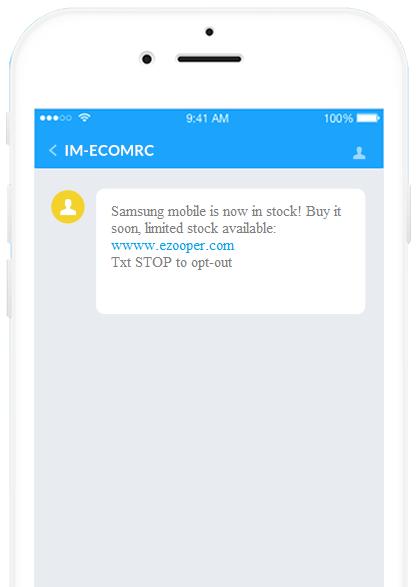 Get more SMS marketing inspiration
As you continue to interact with your clients via text, your business' bulk SMS marketing approach will change over time. By utilizing your current brand channels and encouraging clients to sign up at the point of purchase, gradually increase the number of SMS subscribers on your list. 
To determine which text message formats and new message kinds are most effective with your customers, experiment. Consider pausing your outreach efforts until you figure out how to address the problem and better contact your customers if you quickly receive a big number of unsubscribe requests.
We have gathered thousands of SMS messages from well-known brands to use as the basis for your planning as you fine-tune your SMS bulk marketing strategy. Try Msgclub for free today to find inspiration.