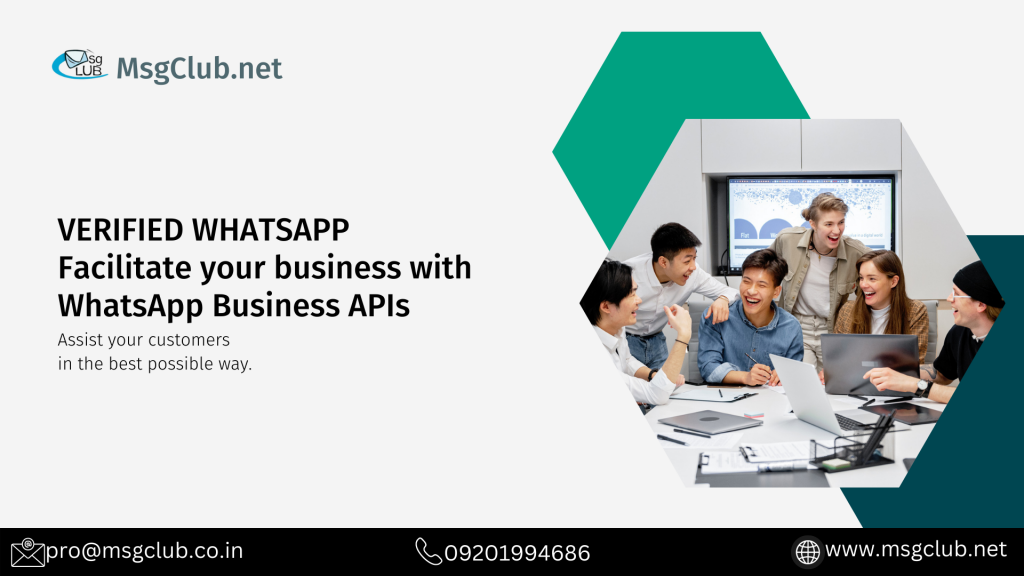 Customer Service on WhatsApp: How Does WhatsApp Work for Customer Service?
The majority of people associate WhatsApp with a messaging app. Few people consider it a customer support channel.
However, as a business owner, WhatsApp should be used first as a customer service channel and secondly as a conversation app.
Because WhatsApp is the world's most popular instant messaging program, with over two billion users worldwide, failing to use it for customer care support represents a missed opportunity to keep happy clients and develop your business. 
So, congratulations if you're one of the five million organizations globally that use the WhatsApp Business app!
You must be familiar with its fundamental features, which include a business profile, a product catalog, automated communications, and more.
However, there is much more you can do with the programme to improve your WhatsApp customer support service.
Why should you utilize WhatsApp for customer service?
People don't check their inboxes frequently, and email exchanges are slow. This disadvantage makes it impossible for businesses to provide tailored solutions, speed up resolution, and improve quality control, all of which may be accomplished using WhatsApp.
WhatsApp is a popular messaging software with an open rate of over 98%. Because WhatsApp discussions have a high degree of engagement and client inquiries can be rapidly answered.
Agents can also check conversation history in the same thread and use contact numbers to identify consumers, allowing them to give personalized support.
How do I utilize WhatsApp for customer service?
WhatsApp can be used for customer service in a variety of ways. However, we are here to present you with examples based on top organizations' methods.
Obtain customer feedback
Whether or not a customer has made a purchase from you, feedback influences how they perceive your organization. Because WhatsApp is a conversational medium, you may ask for input in a more natural, intuitive manner.
You may, for example, send a customer feedback survey or request that a customer assess their chat once it has concluded.
Send real-time order status updates to keep your consumers informed.
Keeping your customers informed about the status of their orders is a critical aspect of good customer service.
One way to use WhatsApp as a customer care channel is to send alerts informing consumers of the status of their orders.
You are free to send
Shipping information
Order Acceptance
Date of expected arrival
And anything else via WhatsApp.
With automatic responses, you may handle frequent customer inquiries.
Customers want rapid responses when they contact you with questions. You can programme automatic messages to greet clients or send responses after hours, letting them know when to expect a human agent's reaction.
You may also use Wati to develop chatbots to handle the majority of consumer inquiries.
You now understand how to use WhatsApp for customer support. Let's look at five ways you may go above and beyond by enabling WhatsApp Customer Service on your WhatsApp Business account.
Methods for Optimizing WhatsApp for customer service
1. Add a WhatsApp Chat Button.
Having a WhatsApp Business account but not making it public is detrimental. This is where some firms fall short.
They fail to announce their availability on the chat platform after installing the app and creating a WhatsApp Business account.
There are numerous strategies to promote and increase the visibility of your WhatsApp number, beginning with your website.
The simplest method would be to include your WhatsApp Business number in your contact information, whether on a separate page or in your footer.
We propose going above and beyond and including a chat button for simple access, similar to how we did it on our website.
A sticky WhatsApp icon in the bottom right corner of all pages, which floats along as you scroll, will always be visible to the reader.
2. Use Its Automated Messages with a Human Touch
WhatsApp Business's automatic message system is one of its most popular customer service services.
You can set up automated away and welcome messages, as well as develop templates (quick replies) to send out timely customer care messages, as indicated in our piece on the WhatsApp marketing guide.
This simple tool saves you a significant amount of time and frees up your customer support personnel to focus on more critical issues.
However, automation has a limit to what it can do. There may be occasions when offering WhatsApp assistance with a personal touch is required, particularly when dealing with consumer complaints.
And this is where personalizing your comments might help. This can range from addressing the consumer by name to delivering extensive case updates.
The advantage of doing this using WhatsApp is that you already have short automated replies set up. You can refer to these and modify your message accordingly.
Furthermore, you are most certainly already conversing with these clients. So all you have to do is keep in touch with them through the existing WhatsApp chat.
3. Respond to Emergencies
If you want to take things a step further, you may always jump on a call with your clients.
Chatting has its advantages. A phone conversation, on the other hand, adds a more personal touch and can sometimes be more effective in settling disagreements, particularly miscommunications and misunderstandings.
If you determine that calling your consumers is the ideal next step for your WhatsApp customer care, we strongly advise you to obtain permission from them first.
Usually, a simple WhatsApp message like this suffices:
"Good day, Jack." We apologize for the [issue/misunderstanding]. Could we call you to clarify the situation? Please let us know the best time to call you. Thank you very much."
When dealing with dissatisfied clients, the last thing you want to do is phone them at an inconvenient moment (for example, while they are in a meeting or driving).
Furthermore, the fact that you're already conversing with them on WhatsApp implies that you have their contact information.
Who can forget the best feature of WhatsApp calls? There are no (international) call charges!
4. Use WhatsApp's Multimedia Format Options
The customer service communication features of WhatsApp Business go beyond simple chatting.
It supports the transmission of multimedia communications such as photographs, videos, audio notes, and documents in popular formats such as.docx and.pdf.
There are numerous additional ways to use WhatsApp organization's multimedia functionality for customer support, depending on the nature of your organization. These are some examples:
Invoices are being sent in.pdf format.
Send more product photographs (or even a video) when the ones in your product catalog aren't enough to persuade your buyers.
Send movies that explain how your product works to alleviate your clients' concerns. You may also send a YouTube link, as WhatsApp allows YouTube videos to play instantly within the app.
If and when consumers request it, provide any applicable product certifications or paperwork in.pdf format.
WhatsApp's multimedia features might be useful as a customer support tool from pre-sales to post-sales.
5. Send Product Care Reminders in the Future
Sending post-purchase relevant reminders is another approach to use WhatsApp Business as a customer service channel.
Here's an illustration.
Assume you sell robot vacuums. After your consumer has purchased the goods, you might send them a message to remind them to clean or replace their filters and brushes.
As an extra bonus, if you sell replacement components, it's also a sales opportunity. Because you already have their purchase information (model number, delivery address, billing information, and so on), making subsequent transactions with you will be simple
This activity also works well if your company sells things that customers buy on a regular basis. Office supplies such as printer ink or A4 paper, as well as everyday items such as vitamins and soap, are examples of such things… You get the idea.
To utilize WhatsApp for customer support, you'll need a WhatsApp Business account, which comes in two varieties.
WhatsApp Business App
WhatsApp API
Customer Service Support using WhatsApp API
If you run a small business, the free WhatsApp Business app should suffice to meet your customer service assistance needs.
However, if you are in a growth phase or have a larger firm, you will most likely require more complex tools and services.
MsgClub's WhatsApp Business API is the solution.
Aside from the official verified whatsapp green tick next to your company name, you can also take advantage of a shared team mailbox and the option for various customer support workers to access a unified dashboard.