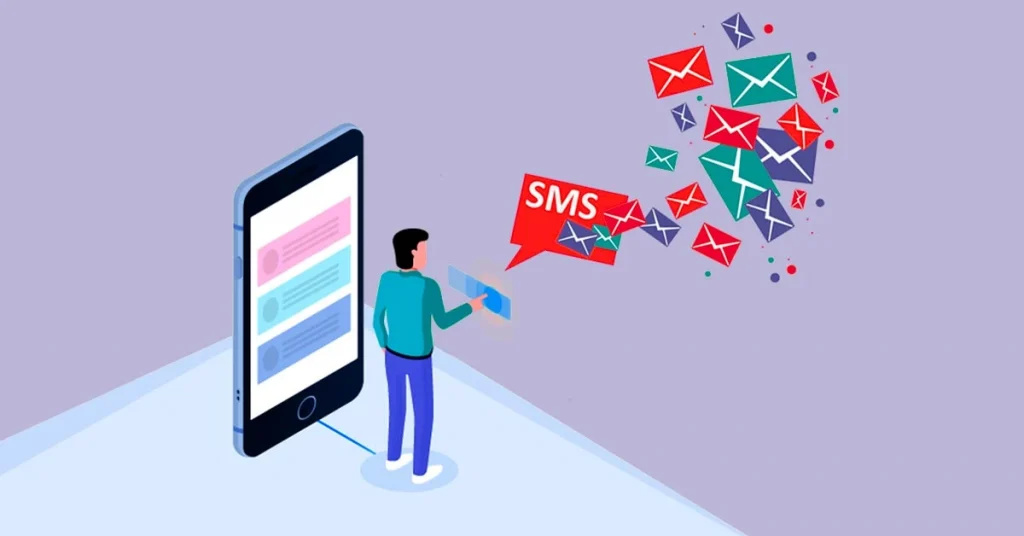 Nowadays, almost everyone carries a smartphone with them at all times.
What a chance for businesses to communicate with their clients via text, email, and social media.
Each of these channels has distinct qualities that make them each valuable additions to your marketing toolkit.
While social makes it possible to connect with new individuals, algorithms place boundaries on your ability to do so.
Knowing the finest practices for email marketing will help you attract more readers' attention and contact them when you want to, but you'll have to fight for their attention in the inbox against rivals.
People read texts when they receive them because they are direct and personal, but you must be careful not to misuse this connection or you risk alienating your audience.
Businesses that successfully reach clients through their preferred channels ultimately succeed.
You'll get the most out of them when you figure out how to combine these channels in a way that improves the consumer experience.
I'll concentrate on what you should know about bulk sms (also known as SMS, or "short message service") in this article. You'll be able to establish relationships that are most important to your business's bottom line by learning how to use this channel to engage with both present and potential clients.
When promoting your text marketing list always include the following information and disclaimers. 
As you can expect, the laws in force demand that you give specifics so that the customer is informed of what they are agreeing to. What you should include is as follows:
The program's description
Messages sent to shortcodes or phone numbers will come from
It says, "Msg & Data rates apply."
Subscribers can anticipate receiving a variety of texts.
information about how to reject
A reference to your privacy statement or terms and conditions
Contact and assistance details
Here's what you need to do once someone joins your sms list. 
You must confirm a person's enrollment to your text marketing list after they sign up for it. That entails a confirmation message being sent.
These opening communications ought to contain the following:
Sender identification – Include your company name so recipients will know who the message is from.
Inform your SMS subscribers how to cease receiving texts if they so want by providing opt-out information.
Messaging volume or disclosure of repeated communications – Tell your SMS subscribers again how many messages they may anticipate receiving.
The disclaimer "Msg & Data rates apply" serves as a reminder to your text customers that they will be responsible for paying the rates set by their mobile service provider.
Two other requirements of your text marketing efforts.
You have to operate by the texting restrictions. Only between the hours of 8 am and 9 pm in the recipient's local time zone are text marketing messages permitted to be delivered.
People must also have the option to decline. Give recipients a way to reply directly to the text message to opt-out.
Now that you are aware of the guidelines. Let's discuss enjoyable topics.
How to grow your Bulk SMS Service marketing list
Making something a priority is necessary if you want it to happen. The same is true for list expansion. Keep in mind that you can impact donations and sales if you have a way to contact your customers. Your bottom line is supported by list growth.
Always put the customer first. Think about providing a perk as a way to entice folks to join your text list. Offer unique information through this channel or something like early access to new goods, services, or discounts as a substitute if an incentive like a % off doesn't make sense for your circumstances.
Here are some other tips for growing your Bulk SMS marketing list.
Start with your email list – Create a marketing email explaining why your subscribers should sign up for SMS and directing them to a sign-up form or landing page where they can enter their cellphone number.
Set expectations – Always be clear about how you intend to interact via the SMS channel. Set those expectations at the time of enrollment, whether you'll email a few times a month with promotions or several times during an event to keep people informed of what's happening.
8 ways to create a great experience for the people on your Bulk SMS marketing list.
1. Identify yourself – Make sure to include your business's name in the text message you send. People who receive the message will know it is from you if you do this.
2. Timing – You are only permitted to send messages between the hours of 8 am and 9 pm in the recipient's time zone, according to regulations. Send your updates at times that make sense for your specific campaign in addition to these requirements.
3. Be consistent/Frequency – Consistency is important for any marketing channel's performance. Plan to send an SMS message at least once a month to ensure that you stay top-of-mind and that your messages don't seem unplanned. If you send out communications too seldom, people can forget why they signed up.
4. Be concise – There are 160 characters in a standard text message (including spaces), so you'll need to be succinct when expressing your ideas. This does not imply that you should use excessive slang or shorthand. Be personable and direct instead of frequently using shorthand.
5. Be conversational – Keep communications formal and conversational. Make use of the text channel's individualized character. Maintain a kind and helpful tone.
6. Be exclusive – Don't forget to provide value by sharing items (promotions or content) that are only available through your text channel. You need to give consumers a reason to continue subscribing.
7. Bring value – Never forget to put the needs of your customers in your conversations. You'll build stronger relationships and, eventually, achieve greater marketing results if you continually aim to add value in some way.
8. Be personal – The same holds true for dividing your email lists, where you can anticipate greater outcomes. Utilize the resources at your disposal to SMS your contacts with pertinent information.
Here are some Bulk SMS use cases to get you started.
Get consumer feedback – Think about including a link to a follow-up survey in the purchase process to solicit feedback from customers.
Send promotions and offers – You should, of course, consider sending special offers and promotions via the SMS channel to boost sales.
Recover abandoned carts – If a consumer has forgotten to check out after adding things to their cart, a timely SMS message may be the solution.
Stop forgotten appointments – You can maintain your schedule by sending your clients a reminder of their appointment along with your contact information in case they need to reschedule.
Don't forget to measure what works.
Make judgments on what is working and where changes may be made using the data and statistics that are at your disposal. What messages motivate behaviors like purchases and engagement?
Check out the Msgclub to know more details about Bulk SMS Service Signup now.