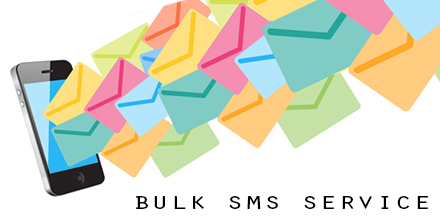 Bulk sms service, also known as SMS, has replaced phone calls and emails as the main form of private communication. Text messaging is the primary method of communication for 97% of smartphone users.
Businesses must speak to customers not only in a language they can comprehend but also in the medium they prefer if they want to create the personal connection that is the cornerstone of every client retention strategy.
Some businesses already use SMS for their marketing initiatives, but ultimately, clients want more—a true conversation.
Let's look at numbers because we're discussing phone numbers.
Customers prefer SMS communication with businesses by a margin of 64%. They believe it to be a more effective and convenient use of their time, which is the only explanation.
Additionally, this preference varies by age. When it comes to troubleshooting, customers between the ages of 18 and 34 indicate they prefer SMS text messages to other forms of contact.
Even the likelihood that customers will stick with a brand that enables SMS two-way communication appears to be increasing.
But why, you may wonder. Why aren't Facebook or email sufficient to meet the desire for conversation?
It's time we talk about the advantages of SMS text messaging.
The advantages of SMS communication with customers

SMS texts are preferred over other forms of client communication for a variety of factors. Let's highlight the top 8 benefits of SMS:
Reliability: SMS messaging is internet-free and compatible with all mobile devices. SMS messages do not run through junk email filters as letters do.
Low obstacles to entry: Creating a profile or using a specific app is not necessary for SMS texting. Customers who have hearing impairments will find it handier.
Global scope: SMS may be sent to any of the over 10 billion active mobile devices worldwide because it is synchronized across all cell operators.
Immediate results and delivery: Compared to email (15–25%), SMS messaging has a four to six times greater open rate (98%) than email.
Time efficiency: It requires less time than making a call or writing an email. Additionally, you can automate SMS notifications and build up templates.
Cost-effectiveness: Text messages are inexpensive, and their cost can be further decreased by purchasing them in bulk or signing up for an SMS service.
Privacy: Compared to phone calls, SMS messaging is more private because no one may overhear private information.
Personalization: Mobile devices are highly individualized, allowing for the customization of communications for each individual consumer. As a result, responses are frequently more immediate and personal.
SMS two-way communication is better, particularly when compared to traditional phone calls, due to the following reasons:
Clients are not required to wait on hold.
SMS enables multitasking for both clients and staff.
There is no consideration for background noise, difficult-to-understand accents, and dialects, social anxiety, or other mitigating factors.
Customers don't have to worry about being overheard or feel ashamed about having to provide private information in front of others.
How to use SMS two-way communication correctly
SMS is a flexible form of communication. In reality, studies have shown that clients prefer to carry out these tasks by SMS:
Ask a query or find a solution.
Check the order's status.
Schedule a meeting or reschedule one.
Obtain promotional offers. Contrary to popular belief, 75% of consumers don't mind being targeted through SMS marketing.
With the use of SMS, your business can learn what its clients think of you, and your brand, and how to develop.
Let's see how it works, using Msgclub's SMS feature as an example.
Automated SMS notifications for check-in
Although remote check-in is a great asset, it does present a significant challenge: how can you communicate with customers when you can't even see them?
Bulk sms is, of course, the solution.
Let's check to see if you have this feature activated first. Choose the place for which you want to set up automated text messages by going to the Locations tab on your Msgclub Dashboard.
NB: Please get in touch with us if your plan does not permit SMS notifications, and we'll come up with a solution.
When it's finished, all that's left to do is for you to create the new templates. When you click Add New auto message, you can select the options you require.
Try out Msgclub today with a Signup and get free SMS Credit.