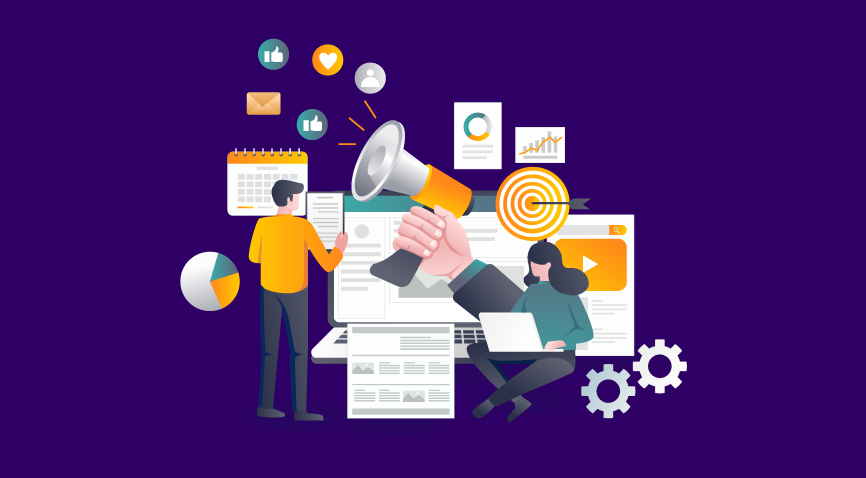 In today's fast-paced business world, sales representatives must utilize every tool at their disposal to close deals quickly and efficiently. One of the most effective tools available to sales reps is text messaging.
One of the outsiders of selling strategies is SMS for B2B. Although cold calling has its place in business-to-business sales, most of us don't want to use it as a selling strategy. B2B buyers are extremely busy, and while a phone call at the appropriate time can advance a deal, repeated contact at the wrong time will turn customers away.
Due to the fact that they are not required to stop what they are doing and engage right away, many customers find sms gateway providers to be more comfortable. While that may not sound ideal for SDRs or BDMs who are trying to complete agreements by the end of the month, at least these messages will be viewed and read rather than getting lost in a packed inbox.
Why SMS for B2B?
The read rates for SMS can reach 98%.
Compared to emails, buyers are 4.5 times more likely to respond to an SMS.
Compared to marketers using a single channel, those employing three or more channels report a 250% increase in buy rates.
The fact that 61% of marketers boosted their bulk SMS budgets in 2022 is not surprising. The mobile has evolved beyond a simple communication tool, whether used at home or at work. It is utilized by people as a calculator, camera, and portable TV. The smartphone is always within arm's reach, giving businesses an irresistible chance to connect with their prospects and clients.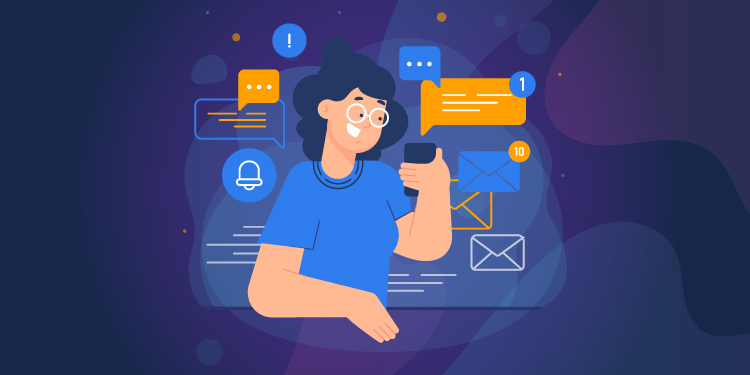 What's SMS for B2B?
SMS (Short Message Service) for B2B (Business to Business) refers to the use of bulk sms service as a communication tool between businesses. B2B SMS can be used for a variety of purposes, including sales, marketing, customer service, and internal communication.
In the context of sales, B2B SMS can be used by sales reps to communicate with prospects and customers in a quick and efficient manner. SMS messages can be used to follow up after a sales call, send product updates and promotions, schedule meetings and appointments, and send reminders.
In marketing, B2B SMS can be used to promote products and services, announce new product launches or events, and deliver special offers or discounts.
For customer service, B2B SMS can be used to provide quick and personalized support to customers. For example, customers can text their questions or issues to a dedicated support number, and a customer service representative can respond with a solution or offer additional assistance.
Finally, B2B SMS can be used for internal communication, such as sending updates or reminders to employees, scheduling meetings or training sessions, or coordinating projects.
Overall, SMS for B2B is a versatile and efficient communication tool that can be used by businesses to improve their sales, marketing, customer service, and internal communication efforts.
Benefits of selling via Bulk SMS
Speed is one of the main benefits of marketing via SMS. You may instantly communicate your key sales messages while meeting your audiences where they are. bulk sms is actually read more quickly than through any other route. It seems too wonderful to be true, isn't it?
Wrong!
90% of SMS messages are read within three minutes.
The selling process is also more personal when done by text, which adds a little more humanity to the purchasing process. People want to be spoken to, not sold to, just like in B2C. When your competitors can't, personalizing your message and using the channel that your buyer prefers allows you to get through barriers and influence decision-makers.
MSGCLUB's Bulk SMS Service Tool and Panel
You can integrate unique text messaging into your marketing automation programs with Msgclubs' self-serve bulk SMS service. With multichannel touchpoints that convert chances into orders, you may generate more leads and sales.
Better than any other channel, draw in your audience.
Gain recurring business by giving timely nudges.
Utilize appointment reminders to lower no-shows for virtual meetings.
Use early-bird messages to encourage people to join up for online events.
Use SMS to send automated responses to competition entries, feedback forms, and other inputs.
Add contacts to other channels by providing them with direct links to custom landing pages.
Choose Msgclub for the best text messaging platform