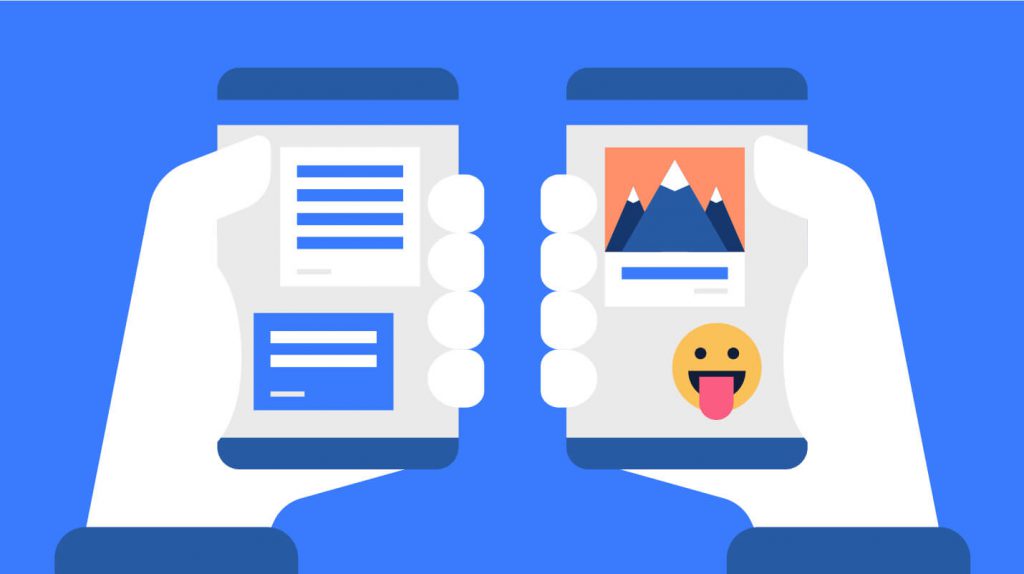 You might not even be aware that SMS and MMS messages are different because, like other phones, yours likely combines them into a single, seamless timeline. It can be similar to receiving an MMS to receive an SMS. However, understanding the distinctions between SMS and MMS is crucial for effective team and client communication when text messaging is used for business.
Before delving into the key differences between SMS and MMS, we'll first clarify what the two acronyms actually imply.
Differences Between SMS and MMS
SMS and MMS are two types of messaging technologies used on mobile phones. SMS stands for Short Message Service, while MMS stands for Multimedia Messaging Service. Here are the key differences you need to know:
1. Message Length: SMS messages are limited to 160 characters, while MMS messages can contain up to 1600 characters.
2. Media Support: SMS messages can only contain text, while MMS messages can include multimedia content like images, videos, and audio.
3. Cost: SMS messages are typically less expensive than MMS messages since they do not require as much data to transmit.
4. Delivery Time: SMS messages are usually delivered faster than MMS messages since they are smaller in size and require less processing.
5. Compatibility: SMS messages are supported by all mobile devices, while MMS messages may not be supported by some older devices or operating systems.
6. Quality: MMS messages tend to have better quality than SMS messages since they can include multimedia content.
7. Usage: SMS messages are commonly used for short, text-based messages, while MMS messages are used for more complex messages that include multimedia content.
Understanding other key differences between SMS vs MMS
To help you further understand the difference between SMS and MMS, we'll go into further detail about the distinct qualities of each type of text. We'll also compare SMS vs MMS in terms of deliverability and pricing.
Supported content
The biggest perk of MMS is its ability to support images, videos, GIFs, and even audio files.
Even while it is practical, SMS messaging can be boring. SMS marketing isn't as interesting as MMS marketing because it can't convey rich media. You are typically limited to plain text while using SMS. Links must be given with any multimedia content.
When using SMS, some carriers don't even support emoji. When they do, employing just one emoji can cut the number of characters you can use to only 70. Each emoji is delivered as a long string of characters in the Unicode language, which when it is received, transforms into an icon.
Character limits
Bulk SMS messages can only contain 160 characters, which, as previously mentioned, maybe fewer if special characters or emojis are used. Carriers may have different MMS character limits, although contemporary VoIP phones, like OpenPhone, may allow texts with up to 1,600 characters.
With SMS, you can still type more than 160 characters. A 164-character text, however, will be divided into a single 153-character text and chained to a 9-character text. There's a possibility that those texts will come in a different order. Your instructions could start to seem like a perplexing Ikea manual if you're directing customers or team members through a step-by-step procedure.
Deliverability
The reliability of SMS communications is its saving grace. The top VoIP systems and nearly all current cell phones allow SMS, which can increase the delivery rate of your business texts.
Although MMS is supported by Android and iPhones, not all smartphones do. Deliverability problems may result from sending an MMS to a phone number that is unable to receive MMS messages. 15% of US adults still don't have cell phones, despite the fact that the majority of them do. It is more difficult to ensure that subscribers will receive your mobile advertisements while using MMS.
Typically, SMS is less expensive than MMS. Each text will cost extra because multimedia messages require more data to send. Despite the fact that the difference is only a few cents (typically 1-2 cents), it can mount up if you use MMS for several text marketing campaigns or customer service.
The good news is that most mobile phone providers provide SMS and MMS plans for US texts. Free SMS and MMS for the US and Canada are available with OpenPhone. Additionally, SMS and MMS messages can be sent from any device, including a computer, phone, or tablet.
Overall, SMS messages are best suited for quick, simple communications, while MMS messages are better for more complex, multimedia-based messages.