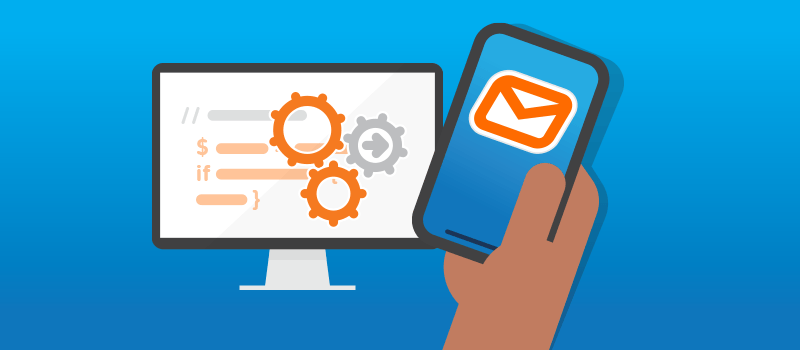 What good is giving business information if recipients never see it or read it?
This is the main problem that companies frequently have when attempting to reach audiences through calls and emails. Potential clients prefer text messaging to emails for contact these days.
So, if you want to simplify and speed up communication while also expanding your clientele, you can't afford to ignore the SMS channel. Given that the use of texting in business is always increasing, texting is currently, and in the future the most efficient and trustworthy form of communication.
Despite the fact that sending bulk sms from Salesforce is not a regular feature, users can send SMS by downloading an app from the AppExchange. The finest Salesforce texting app can be found by users by looking at specific characteristics of an app listing and selecting the one that best suits their needs.
However, to help you out and save you time and effort, we've compiled a list of some of the top texting apps with their AppExchange rankings.
Best Salesforce Texting Apps to Consider
One Salesforce native texting solution for all your messaging needs
Location: Worldwide
Year of Founding: 2013
Website: www.msgclub.net
Industries: Software Companies, schools, Financial Services, etc.
The MSGCLUB SMS app is a Salesforce native Bulk sms solution with numerous out-of-the-box capabilities that help users distill weeks of work into hours.
Supported Channels
The app comes with pre-integrated communication channels, including SMS, MMS, WhatsApp, Facebook Messenger, Voicemail, Viber, WeChat, Marg, Buzy, and Zoho.
It's a multi-channel messaging tool that enables Salesforce and allows users to send SMS, MMS, WhatsApp, and WeChat messages. Users of this software can text in a variety of ways.
Users can communicate with other users anywhere, at any time, using numerous Msgclub SMS channels to send SMS, WhatsApp, and other types of messages. Msgclub SMS has been used by several businesses as their texting solution, including healthcare and education.
It enables users to communicate with audiences through their preferred channel by sending messages via SMS, WhatsApp, and Facebook Messenger.
P2P Texting
With the help of Msgclub SMS, users may have meaningful one-on-one conversations with prospects and customers while reviewing the conversation history. Additionally, users can maintain many open chats while conversing with different clients by using a single inbox.
More crucially, even when chat windows are closed, users don't lose their conversations.
Automation
Additionally, you may use the no-code and conventional Salesforce automation features that this app offers to fulfill the needs of particular use cases.
The advantages of automation can also be used for text-to-pay, Bulk SMS scheduling, and smart corporate messaging.
Additionally, users can click and drag to schedule and automate SMS, MMS, WhatsApp texts, etc. The app functions well on Salesforce Lightning in addition to Salesforce Classic.
If necessary, users can also send SMS using common automation tools like Process Builder and Workflows.
Using the aid of this no-code solution, you can easily develop chatbots and surveys. This helps you save time and avoid delays in business operations.
You can set up chatbots and surveys without spending a dime, allowing you to reduce operating costs.
Bulk SMS
Additionally serving as a Salesforce mass messaging software is Msgclub SMS. It is a powerful SMS solution that enables customers to target local or big audiences with campaigns and customizable List Views for Bulk SMS.
With its intelligent bulk SMS from reports, you may also communicate with millions of people at once and do away with tedious procedures.
Users of Msgclub SMS can send individual or group SMS messages from any Standard or Custom Salesforce asset. With the help of this app, users may send bulk SMS to millions of recipients.
Conversation Management
The best feature is that you can handle the majority of your messaging activities from a single screen and manage discussion at scale with its single-window console.
A single screen allows you to separate responses using keyword filters, export data into PDF or Excel, change records without going to the record page, have one-on-one conversations, and send bulk messages.
Users can personalize messages using merge fields, make SMS templates in advance, update records in the event of desired incoming SMS keywords, reply to messages in real-time using SMS inbox, and much more with Msgclub SMS. Additionally, the software gives users color-coded unread messages so they can reply more quickly and cut down on response time.
Users can respond to SMS notifications directly from email notifications with the Email-to-SMS functionality, which is more convenient.
Data Security
Additionally, because it doesn't save anything, its serverless design contributes to data security. You don't need to be concerned about data security or data misuse.
Compliance
By including custom fields, users can manage opt-in or opt-out in the way they see fit and the software promotes privacy by design. By doing so, users prepare themselves for the future by learning how to avoid any new texting laws and regulations and send compliant texts.
Msgclub SMS is a native Salesforce application that provides users with compliance messaging assistance and scale-able multichannel interaction.
A wide range of businesses, including education, finance, healthcare, nonprofits, ISP, mortgage, insurance, real estate, recruitment, and legal, have benefited from Msgclub SMS's assistance in growing their clientele.
SMS Solutions Other than the Msgclub SMS App
There are six other Salesforce texting apps worth investigating in addition to Msgclub SMS. Included in this are Mogli SMS, SMS Magic, Mercury SMS, ValueText SMS App for Salesforce, Smart SMS App for Salesforce by Girikon, and Twilio for Salesforce.
2) In 2011, Mogli SMS was established. It can be found in Niwot, Colorado, in the USA. Industries including education and finance have benefited from the app.
3) SMS Magic was established in 2008 and has offices in the United States, the United Kingdom, and Australia. Some of its main industries are finance and education.
4) MessageMedia purchased Mercury SMS in 2021 after it was formed in 2014. Its UK office has benefited sectors like finance and government.
5) The 2017-founded Smart SMS App for Salesforce by Girikon has operations in the United States, Australia, and India.
6) The India-based Salesforce ValueText SMS app was established in 2016. Industries like finance, healthcare, life sciences, and home sales have benefited from its use.
7) Finally, Twilio for Salesforce was established in 2008 and is based in San Francisco, California. Some significant industries that use it include nonprofits and communication.
Get the Best Texting Solution by Comparing the Best Ones
There are numerous features that Salesforce does not provide by default, however, users can increase the features of Salesforce CRM. One of the most important business needs is Bulk SMS because every company requires a quick, easy, and scalable channel to interact with customers.
Therefore, users can quickly find the messaging app or solution they need without spending a lot of time or effort thanks to the useful information on top-performing messaging apps and solutions on AppExcahnge. Additionally, it is easier for people to think about, contrast, and select the best option for their business.
Contact our experts at pro@msgclub.co.in or use the form on this page to learn more about Msgclub SMS capabilities in depth.