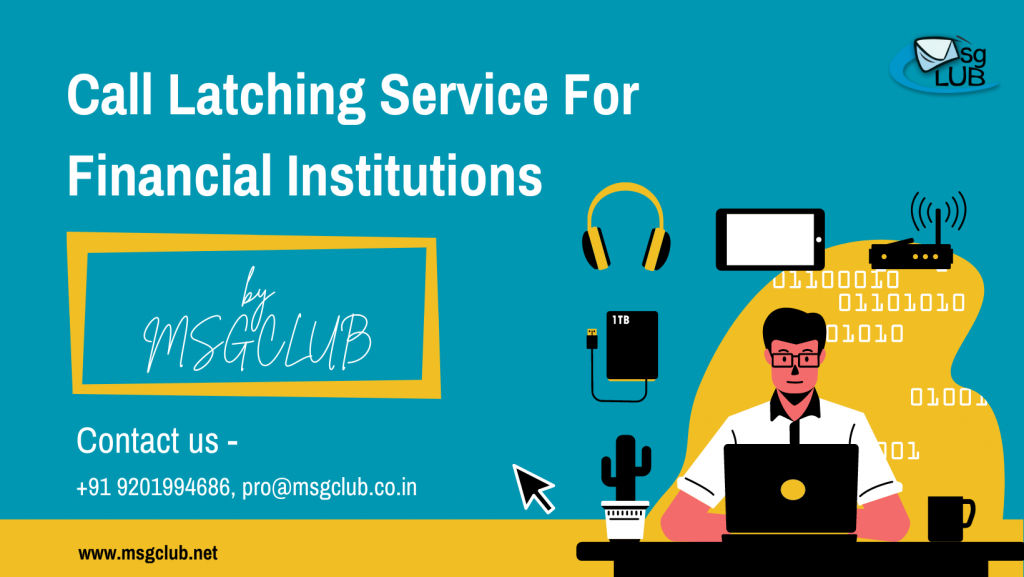 In the rapidly evolving landscape of financial institutions, effective communication is paramount. Call Patching services are emerging as a valuable solution, providing advanced communication capabilities. In this blog, we will explore the advantages, features, use cases, and overall significance of call latching for financial institutions.
Advantages of Call Patching service for Financial Institutions
1. Encrypted Communication
End-to-end encryption is used in call patching services in India to ensure that communication between clients, agents, and other stakeholders is secure and prevented from unauthorized access.
2. Voice Calls
Financial institutions can use patching call services to facilitate voice calls, allowing for more personalized and efficient client communication. These capabilities help with everything from customer onboarding and account management to consulting services.
3. Secure Communication
Call Patching protect the confidentiality and integrity of critical financial data. This secure communication helps in the protection of customer information, the maintenance of regulatory compliance, and building trust with clients.
4. Efficient Client Support
Financial institutions can deliver seamless client support by using call patching services. With voice call, institutions may respond to customer inquiries quickly, provide real-time assistance, and provide great service experiences.
5. Enhanced Access Management
Financial institutions handle sensitive information and confidential transactions.Call Patching solution offer powerful access management features that enable institutions to regulate and monitor access.
6. Personalized service
Representatives can access customer history, transaction details, and preferences through a continuous channel of contact, allowing them to give personalized help. It improves the customer experience and strengthens relationships.
Features of Patching Call Services for Financial Institutions
1. API Integration
Unlock the full potential of our Call Patching Service by integrating it into your financial institution's existing systems and applications. Our API enables seamless communication between your software and our service, enhancing efficiency and productivity.
2. User-Friendly Interface (UI)
MsgClub's intuitive UI ensures a seamless experience, allowing you to easily manage and monitor incoming/outgoing calls. Effortlessly navigate through the platform, access call logs, and make real-time adjustments to optimize your call handling process. It is highly convenient for financial institutions for access.
3. Call Recording and Analytics
Call patching solutions frequently incorporate call recording and analytics tools, allowing organizations to review and analyze call data. Quality assurance, compliance monitoring, and the identification of opportunities for improvement in customer service and operational procedures are all possible as a result.
4. Enhanced Customer Experience
MsgClub's call patching service enables financial institutions to provide personalized and efficient customer service. Through secure and convenient communication channels, institutions can address client inquiries, resolve issues promptly, and deliver a superior customer experience.
5. Improved Operational Efficiency
By streamlining communication call patching services provider enhance operational efficiency within financial institutions. Efficient internal communication results in faster decision-making, reduced response times, and increased productivity.
6. Risk management
The capacity to communicate continuously during sensitive transactions reduces the chance of misunderstandings, errors, or fraudulent activity. It allows for the early detection and settlement of possible problems, protecting both the customer and the financial institution.
Use Cases of Call Patching in financial institutions
Account management
Customers can securely engage with representatives while keeping a continuous conversation to enquire about account balances, update personal information, get statements, or conduct transactions.
Fraud detection and prevention
If a consumer reports a suspicious transaction or probable fraud, the call patching service India enables the representative to obtain precise information, begin investigations, and respond quickly to limit potential risks.
Loan applications and approvals
Customers seeking loans can use a call patching service to answer questions, and discuss terms and conditions, thereby speeding up the loan application and approval procedure.
Investment advice
Investors can have ongoing discussions with financial advisors (Agents), seeking real-time advice, discussing investment strategies, and monitoring portfolio performance.
Overall, call patching services in financial institutions offer numerous benefits by enhancing the customer experience, improving efficiency, enabling personalized service, and ensuring security and compliance. By leveraging this technology, financial institutions can provide seamless communication and strengthen their position in the competitive market.
So What are you waiting for, try it now. Book your demo with msgclub today and experience flawless call patching to enhance your investors/customer satisfaction.