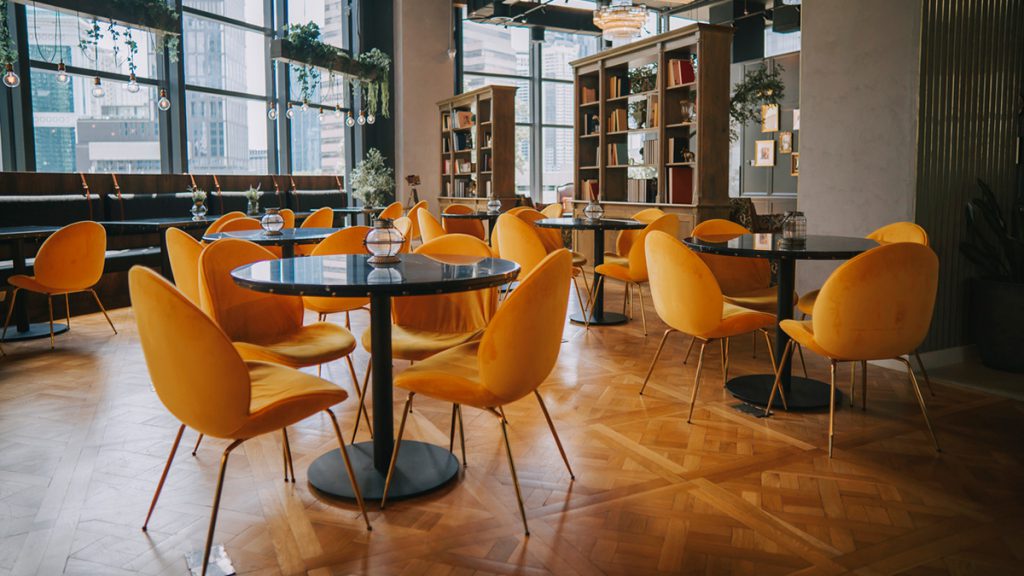 WhatsApp Business, WhatsApp Business Api, Verified WhatsApp
These days, we receive texts on our phones for almost everything. A friend's message, an Amazon order tracking number, or a bank security alert could all be the source of the sensation in your pocket. Why should correspondence from a hotel be confined to your email's spam folder when all of your most crucial information can be found in the palm of your hand?
In this article, we'll go over many ways hotels can use guest messaging to pleasantly surprise and delight visitors. Most highly regarded guest messaging services integrate with all significant communication channels, including bulk SMS and WhatsApp for Business.
Before we get started, let's take a look at the statistics that explain why business messaging is so popular right now.
To engage with their customers in real-time, businesses are increasingly using messaging apps like WhatsApp for Business, Facebook Messenger, Bulk SMS, and customer service live chat. But for hotels, implementing a messaging service like Alliants is more than just a way to demonstrate their proficiency with technology.
According to studies, 9 out of 10 customers prefer text messaging over other forms of communication with businesses, and those texts are actually read. Text messages have an incredible 82% open rate compared to emails, which only get 20% of recipients to open them. Instead of spending time and resources on your email subject lines, a forward-thinking hotelier should make use of text messaging, which is a communication channel that visitors are far more open to.
Best Practices for Business Messaging
It's essential to remember the fundamentals of common decency in light of the innovative tools presently accessible for guest messages. You may want to think about enrolling your entire database in your text messaging plan automatically if your property management system is filled with phone numbers of previous visitors. A smart hotelier will check that everyone has agreed to receive messages, though. Receiving consent will not only enhance your open rate (and total engagement) because visitors who are not interested won't sign up, but it will also help you avoid any future issues that could arise from utilizing visitors' data without their approval.
There are occasions when hotels may feel tempted to send messages frequently and in excess. You may prevent guests from perceiving your messages as spam by restricting your messaging approach to only messages that actually bring value. If you send out messages that are too often, aren't relevant to them, or aren't professionally done, visitors can unsubscribe or perhaps form a bad opinion of your hotel. Concentrate your messaging on important aspects of the guest experience, such as enabling contactless check-in.
While implementing a completely new text messaging system with visitors may seem intimidating, we'll help you get started. In order to improve the guest experience, we've developed a list of several ways that hotels may use text messaging systems like Alliants, which allow them to connect via channels like WhatsApp and SMS. You can either copy and paste our examples into your text messaging system or use this list as inspiration.
1. Get input feedback
Why wait to find out about a guest's experience until after they have left a review? Sending a quick letter to get feedback is a great method to handle problems before they get out of hand or to thank employees for going above and beyond.
Hi Deepak 😊
How is your stay so far?
We appreciate your feedback.
A simple technique to personalize a message and make it look more human (less robotic) is to start the message with the guest's first name.
2. Ask How You Can Help
Asking visitors if they have any needs can give you a chance to provide exceptional service. As example, getting in touch with visitors after check-in is a terrific approach to guarantee a seamless arrival process. Emojis can be used to add fun and mobile friendliness to your text communications.
Hi Shubham 😊
Did you get into your room alright?
Please let us know if we can assist with anything during your stay.
Make sure to follow up on any requests or issues the visitor may have when sending a message like this. It is not sufficient to simply convey the message; your staff must be ready to act upon it. Alliants, a comprehensive text messaging platform, can route requests to the relevant departments and assist staff employees in making sure nothing is missed.
3. Offer a Free Gift
Who does not enjoy a free gift? With a free cocktail, dessert, or tote bag, you may show your appreciation for the visitors and provide them with an unforgettable experience.
Thanks for choosing HOTEL PARADIES 😊
To show our appreciation, we invite you to choose either a free cocktail or a souvenir tote bag. Let us know when we can deliver it to your room.
The special surprise will make guests really happy, and implementing it won't cost anything. Even something as straightforward as a free gift can increase customer loyalty and result in favorable evaluations!
4. Make Your Communications More Personal
To find out important information on customer loyalty, go into the mound of visitor data in your CRM or PMS. Knowing which visitors have previously stayed at your establishment will help you thank them for their patronage with a personalized greeting.
Welcome back! 🎉
Thank you for choosing HOTEL PARADIES again 😊
If we can do anything to make your stay better, just send us a message!
Not only is it polite to personalize your messages, but it can also be effective. Over 80% of survey participants stated that they would spend more money with travel agencies that customize their offerings, proving that customers crave personalization.
5. Upsell Cool Experiences and Deals
Has the spa got a sale going on? Exists a close, distinctive must-do activity? At the lobby bar, how about happy hour? Inform visitors via text message of local events, activities, and attractions that can make their stay more enjoyable.
Give yourself the relaxation you deserve. Our weekly spa promotion is 10% off any service! 🎉
Wondering what to do today?
Check out the amazing views of LA and beyond from the Griffith Observatory. ? 👇
Our concierge can show you how to get there! 😊
In addition to enticing guests who may not be aware of them, advertising your hotel's outlets might result in additional revenue.
6. Celebrate special events
A timely text message is a great opportunity for some clever marketing if you are aware of any visitor birthdays or anniversaries.
Happy Birthday! 🎉
We're thankful that you chose to stay with us on this special occasion and want to make sure everything is perfect during your stay. Dinner at MIDNIGHT HOTEL is on the house tonight for you and a guest 😊
During the visitor's stay, sending notes for important events like bachelorette parties, honeymoons, and business meetings can also foster goodwill and make the visitor smile.
7. Use Humor
Despite the fact that we're discussing text messaging, we don't think your business communications should sound impersonal. Sending a joke will make your visitors smile (and perhaps even provide a coupon code). Just keep in mind to avoid anything offensive!
What's the problem with booking a hotel room in space?
The price would be astronomical.?
All cheesy hotel jokes aside,
Welcome to FLY HOTEL, we're just a text message away when you need us.
Establish your brand's individuality through your SMS messages. Your jokes can even be so hilarious that visitors tell their friends about them or post them on social media!
8. Sharing Local News
Is there a forthcoming citywide event? a significant local vote? Or perhaps a noteworthy celebration that is particular to your city? Sending information regarding neighborhood news or events will help in educating your visitors about what's going on in the area.
Hi Sudhanshu, Heads up! 😊
Chicago takes St. Patrick's Day seriously, so expect to see parades, celebrations,🎉 and revelers throughout the street on March 17th. Expect some road closures and delays on public transit. ?
You serve as the guests' gateway to the local knowledge as a source of local information. They'll like being informed about fun events like parades, celebrations, or fireworks in addition to serious events like road closures and delays.
9. Offer Guidance
To ensure that your visitors have the best possible overall experiences, offer advice and suggestions. Do they need to know anything that would be challenging for them to learn on their own? Give visitors a piece of advice that will make their stay in your community better.
Miami Tip: Skip sitting in traffic and rent a CitiBike to ride around Miami in style!
The closest CitiBike kiosk is across the street, and you can pay with a credit card.
These hints can be anything that might be useful to the visitor, such as suggestions for restaurants or even translations of regional slang.
10. Run a Contest
By holding a contest that they'll want to enter, you may encourage visitors to interact with your hotel. Don't forget to check up on the winner or content outcomes!
Checking out tomorrow and already craving another visit to Mexico? We're giving one lucky winner a free 2-night stay! Share an Instagram picture of you on property with comment as "Can't wait to come back to @HOTEL_SUN" using the hashtag #HOTEL_SUN. The picture with the most likes wins!
When participants must take an action (such as "liking" a page or post in order to qualify), such as your website, social networking pages, or review sites, a contest can also increase traffic to those locations.
Are you prepared to advance your guest messaging? Real-time communication with guests is feasible by putting in place a text messaging system like Alliants. By advertising on-site businesses and coupon codes, hoteliers can not only deepen relationships with their customers and increase customer loyalty, but they can also make additional sales. When you incorporate guest messaging into your daily operations, your hotel will become more relevant, engaging, and personable.
MsgClub is a marketing tool built on the Verified WhatsApp Business API that allows you to simply develop and deliver Broadcast messages to an unlimited number of users.
With MsgClub, you can quickly create and broadcast WhatsApp Template Messages to an unlimited number of users.