WhatsApp Business Guides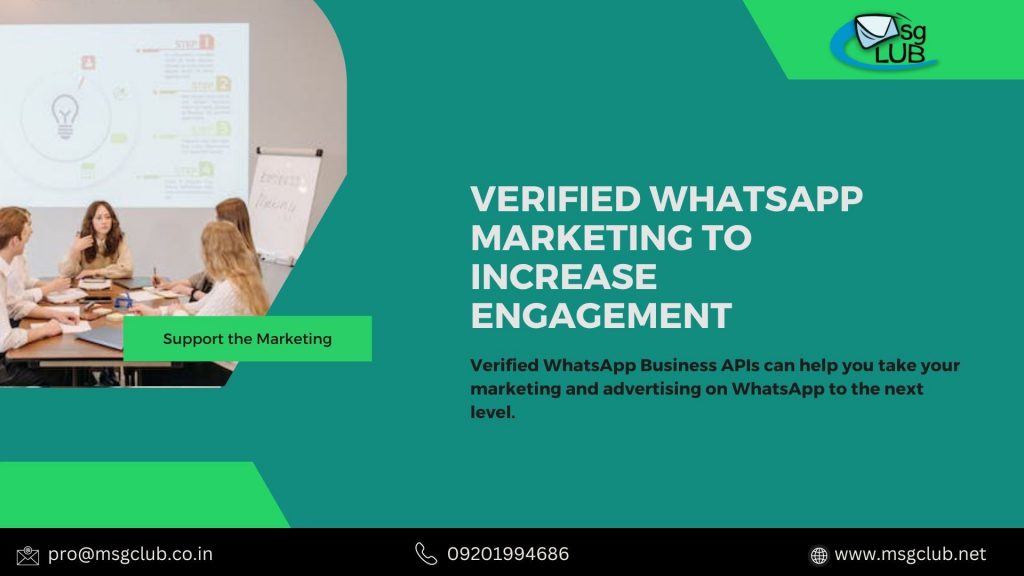 WhatsApp Group and WhatsApp Broadcast are two powerful communication capabilities that many users may be unaware of.
In this article, we'll look at the differences between WhatsApp Group and WhatsApp Broadcast, as well as the ins and outs of WhatsApp Broadcast. In addition, we'll walk you through the steps of building a WhatsApp broadcast list.
Prepare to unleash the full power of your messaging experience!
A Revolution of Messaging
WhatsApp Broadcast is a secret treasure that many users are still unaware of. This incredible feature allows you to send messages to several contacts at the same time without having to create a group chat, making it ideal for one-to-many communication.
Here's why it's so effective:
Privacy and effectiveness
When you use WhatsApp Broadcast, you can send messages to multiple contacts at the same time while protecting your privacy. Unlike group chats, your recipients will have no idea who else is on the broadcast list, ensuring that your communications remain private.
Furthermore, responses to broadcast messages are only visible to you, streamlining conversation and eliminating the clutter of group chat notifications.
It is a handy tool that may be used for a variety of tasks. You can use it to convey crucial announcements, updates, or special information to your subscribers, students, or guests, whether you're a business owner, educator, or event organizer.
It's an excellent technique to keep communication flowing while engaging your audience.
Collaboration and Conversation in a WhatsApp Group
If you're unfamiliar with WhatsApp groups, they function similarly to chat rooms. Participants in the group can communicate with one another, and any communications sent to the group are visible to everyone else.
This is an excellent way to overcome communication hurdles that may arise during multi-person interactions. A WhatsApp group, like regular private WhatsApp chats, allows you to send photographs, videos, gifs, stickers, share locations, and more.
What makes WhatsApp Group such a strong communications tool is as follows:
WhatsApp Group allows you to establish a shared environment for up to 256 people, making it ideal for group projects, family discussions, and social circles.
Members can share messages, photographs, videos, and documents in real-time, boosting cooperation and discourse.
As the administrator of a WhatsApp Group, you have access to group options such as adding or removing members, altering the group name, and configuring custom alerts.
This level of management means that you can keep your group active and interested.
The Battle of WhatsApp Broadcast vs. WhatsApp Group!
Let's compare WhatsApp Broadcast and WhatsApp Group now that we've examined their distinct strengths.

You can choose the finest tool for your individual communication needs by learning the distinct benefits of each feature.
WhatsApp Broadcasting for One-to-Many Messaging
You can send messages to several contacts at the same time without having to create a group chat. It's like having your own message megaphone!
Simply build a broadcast list, and your messages will be delivered to each individual contact. This means they'll get your communication as if it were from you directly. Cool, isn't it?
Privacy Is Important
Everyone in a WhatsApp Group can see each other's phone numbers and responses. However, with WhatsApp Broadcast, you may keep your privacy while simultaneously communicating with a large number of people. 
Your contacts will have no idea who else is on the broadcast list, and their responses will be visible only to you!
No more undesirable notifications
We've all experienced being inundated with notifications from an active group chat. This is no longer the case with WhatsApp Broadcast!
There will be no group chat notifications because your contacts will get your message separately. You will just send a message to your contacts!
Your Way to Success Broadcast!
Use it to communicate announcements, updates, or unique information to your subscribers, students, or attendees while remaining fun and engaging!
How Do I Broadcast a Message on WhatsApp?
Let's get started with really entertaining and instructional training on delivering broadcast messages!
You'll be a master in no time if you follow these five simple steps! (Please keep in mind that these instructions are for Android smartphones and may differ somewhat for iOS devices.)
Start the WhatsApp app and tap the three vertical dots in the upper right corner.
Select "New broadcast" from the menu that appears.
From your address book, select the lucky recipients for your WhatsApp Broadcast message.
To build your WhatsApp Broadcast list, tap the green tick button.
Create an excellent message and send it.
You've just broadcasted a WhatsApp message!
But wait, how can you distinguish between a broadcast list and a group chat? Easy-peasy! Simply look at the chat icons/images in your chat list.
In contrast to the default gray WhatsApp icon or a user-set picture, a WhatsApp Broadcast group will feature the icon/image of a megaphone.
Limitations and Requirements
You're undoubtedly anxious to start utilizing WhatsApp Broadcast now that you've unlocked its power. But, before you take the leap, there are several limitations and criteria you should be aware of.
WhatsApp Broadcast messages can only be received by contacts who have your phone number preserved. So, if some people aren't seeing your messages, check to see if they have you saved as a contact in their address book.
There are other restrictions on the number of broadcast lists and recipients:
Limitation on group size: Each broadcast list is limited to 256 recipients/contacts.
You can construct an endless number of broadcast lists!
That's all there is to it! You now know everything there is to know about sending WhatsApp Broadcast messages. Happy broadcasting!
MsgClub: Verified WhatsApp's Broadcasting Superpower
Are you ready to grow your business with WhatsApp Broadcast and MsgClub? Let's have a look at the incredible advantages of this dynamic combo!
MsgClub, an innovative WhatsApp communication tool, elevates your messaging strategy!
Customer Engagement Simplified
Integrate Wati with WhatsApp Broadcast to engage clients individually. Share promotions, updates, and exclusives to expand your audience!
The automation provided by Wati improves WhatsApp Broadcasts. Schedule messages, configure auto-responders, and design templates for consistent branding and time savings!
The final Thoughts
You are now well-equipped to select the best messaging tool and make use of the incredible benefits MsgClub provides for business communication.
It's time to elevate your message game and watch your company soar!