Becoming a Bulk SMS Reseller is not a get quick scheme. Though the reseller business possesses less risk and high-profit margins but still by the same token, it's not a work from home program or quick way to build a business.
A successful company requires marketing knowledge at its core. The potential Bulk SMS Reseller should have a client base and other sources of income in the marketing and advertising field or other. Also, they must be willing to take the time to build their SMS business one piece at a time. Consistency and hard work are key requirements to succeeding as an SMS reseller program.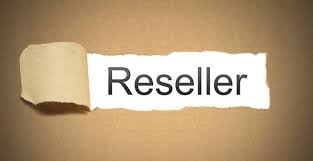 A basic understanding of the industry and SMS technology is also vital for the reseller business. This may not the business for those who haven't sent any text SMS till now. To clarify we're not saying you have to be technocrats to become the owner but you should have basic understanding and knowledge of the Bulk SMS reseller business. All you have the potential to quickly learn the system and get out selling the product.
Common Bulk SMS Reseller companies –
A good portion of our Bulk SMS resellers program already has businesses in existence are looking at ways and methods to expand their current brand. We've compiled a common list of businesses types that incorporate Bulk SMS marketing services.
Marketing Consultants
Marketing Companies
Advertising Agencies and firms
Web Design Firms
MLM Companies
Media Companies
Software Companies
Search Engine Optimization companies
Merchant Service Providers
Resellers of other technical marketing products
If your business does not fall on this list, don't be discouraged.
At the very least, you need to be able to convey technical information without sounding too technical. In other words, sell technology without sounding too technical with MsgClub Bulk SMS reseller program. You have to use the basic terminologies they understand and imbibe in their mind to teach them in the right direction to win.
Conclusion for a Bulk SMS Reseller Program –
The most successful people in this Bulk SMS industry are those who have a big list of clients and existing clients that rely on them for marketing and advertising guidance and support. The client base can be educated as to the value of Bulk SMS marketing and advertising. It's vital and important to show the actual use of SMS in user's marketing plans.
The job of the salesperson is very tedious and daunting. So before opt-in the SMS reseller program, you have to keep these points clear.
Click here to create an account on MsgClub.  
OR 
To know more visit our Website.
Also Get add-ons –
Android App
Chrome Plugin