One of the most unproductive yet powerful mobile advertising platforms is the short message service (SMS). The popularity of SMS and texting among consumers increased by 75% in 2021, according to Statista research, surpassing that of email and in-app messaging.
Similarly, it is a great moment to use bulk sms service as individuals grow increasingly accustomed to communicating with businesses via mobile devices. As a result, this article clarifies the various approaches that may make SMS marketing effective as well as why it has to be a part of your digital strategy in 2023.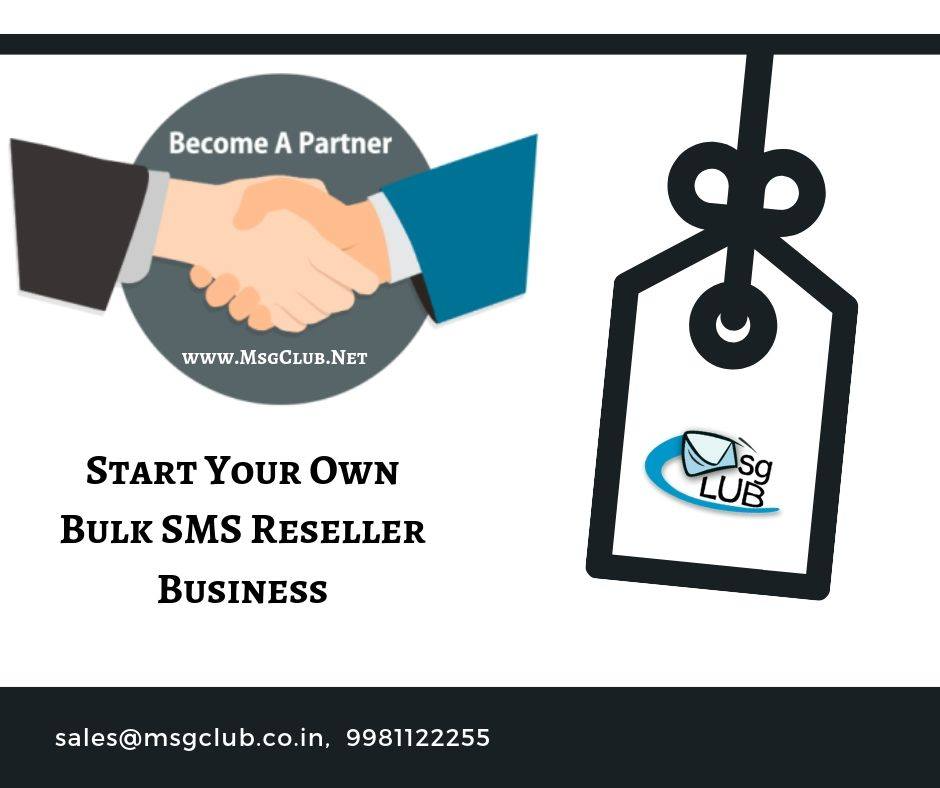 The benefits of including Bulk SMS Service in your digital strategy
Regardless of how advanced your digital strategy is already, SMS marketing is a necessary tool. This is why:
1. Excellent open and read rates
Emails may go unread for days, and clients are likely to swipe right past your paid social media ads without even raising an eye. Nevertheless, most text messages are viewed as soon as they arrive.
This is due to the fact that users are more likely to launch their default text messaging app than to activate their data connection in order to view emails and respond to advertisements on social media sites. Additionally, according to statistics, against 33% of emails, more than 90% of SMS are opened within three minutes.
Additionally, because texts aren't controlled by external algorithms, they reach the intended audience more quickly than email or social media advertisements.
2. Great for mobile optimization
Due to the fact that bulk sms is delivered directly to customers' mobile phones, SMS offers a superior user experience. Customers may interact with your brand without having to download any apps, tolerate the noise on social media, or sift through several emails.
Additionally, the SMS text restriction keeps your communications concise and simple to read. Customers can understand the purpose of your message in less than a minute and react as appropriate.
3. Works very well with email marketing
When you include bulk SMS in your digital strategy, you don't have to stop using email marketing. In actuality, SMS and email marketing complement one another quite effectively.
Use SMS's advantages to send time-sensitive information, such as reminders for services, feedback requests, or other real-time alerts, and then follow up via email for additional in-depth details.
As a result, this significantly raises email engagements while preserving SMS open and read rates. The innovative elements of email marketing can also be applied to SMS marketing. Think about employing responsive designs and including audio and visual assets in your messages.
4. Perfect for two-way conversations
SMS enables you to communicate with your consumers in real-time. Customers can reply to your communications with keywords or number codes. These foster stronger consumer-brand bonds and return business.
Additionally, you can send messages with Special offers or request feedback and be sure to get a prompt answer. Some consumers may not be able to respond right away, but they can always do so later.
The same cannot be said for marketing calls, emails, and social media advertisements. When having a bad day, customers might not pick up the phone, they might not want to go through multiple emails to respond to your message, or the algorithm might not bring the ad back.
SMS is ideal for two-way interactions because of this.
Top 5 Bulk SMS Service Strategies to Use in 2023
Now that you know why SMS marketing is important, it's time to put it to use. You may get things started by utilizing the marketing techniques listed below.
Now that you know why SMS marketing is important, it's time to put it to use. You may get things started by utilizing the marketing techniques listed below.
1. Integrate SMS with your favorite tools
SMS can be integrated into or used in addition to your preferred advertising tools, such as your CRM or customer support software. With the support of your client's contact information and behavior data, you may send more customized relevant SMS.
You can automate text campaigns and track their progress in real-time by integrating SMS with other tools. You can sync contact data with additional tools to automatically update data across your ecosystem, subscribe and unsubscribe contacts, start follow-ups based on client behavior, and more.
Additionally, using SMS with your preferred marketing tools can benefit you in the following ways:
Get alerts when important things happen, such as when someone registers for a trial, fills out a form, or completes a survey.
Improve the organization of your calendar (excellent advice for consultants).
In your CRM, automatically allocate new contacts to salespeople.
Send follow-up messages to cold leads, open deals, etc.
2. Send personalized marketing messages at scale
Personalize your marketing to connect with your audience rather than sending out generic information. By doing this, you may increase sales, engagement, and customer satisfaction while also building brand loyalty.
You want to immediately grab the reader's attention while using bulk sms advertising. Being approachable and making sure the information in your communication is beneficial to the receiver are the greatest ways to do this.
Thankfully, SMS technologies enable you to simultaneously send text messages to hundreds or thousands of recipients. Write your message (or use a template) and select your contact list or section as the recipient. Using segmented lists, you may target consumers based on their shared behaviors or interests, enhancing your targeting and cutting your marketing expenses.
3. Engage existing customers
You may spend five times as much money acquiring a new customer as keeping an existing one. As a result, keeping current clients is much simpler and less expensive than finding new ones. Why not get in touch with your present customers? They are already involved in your brand and want to hear from you.
To reconnect with existing clients, concentrate on sending personalized, time-sensitive messaging. Attempt to give your customers more value while you're at it. To enhance click-through rates, you might introduce existing consumers to new goods and services or include incentives in promotional messaging.
4. Automate texts based on customer behavior
Your process has been simplified via automation, and customer management is enhanced. You can automate texting depending on client behavior or use cases rather than manually sending messages one at a time.
To enhance your SMS marketing system, schedule messages, create surveys, and set autoresponders for frequently asked questions to save time.
5. Be mindful of text messaging laws
Before you begin using SMS marketing, you should be aware that getting permission is necessary before sending any kind of communication. Before sending a text message, your company should be aware of and follow certain regulations.
Make sure you are familiar with the SMS laws that apply in your nation. To prevent getting hit with a lawsuit that could damage the reputation of your brand, get the authorization of possible recipients and unsubscribe contacts in accordance with standard practices.
Improve your digital marketing strategy with Bulk SMS Service
Traditional advertising, email marketing, and social media advertising are all excellent. However, companies want to achieve more than merely making money.
They aspire to create powerful brands, stimulate demand, sell with a hook, and cultivate enduring bonds with their clients. These benefits and more can all be obtained by using SMS in your digital marketing strategy.
Start the service with MSGCLUB and get the best Platform to grow your business.
Signup Now !!