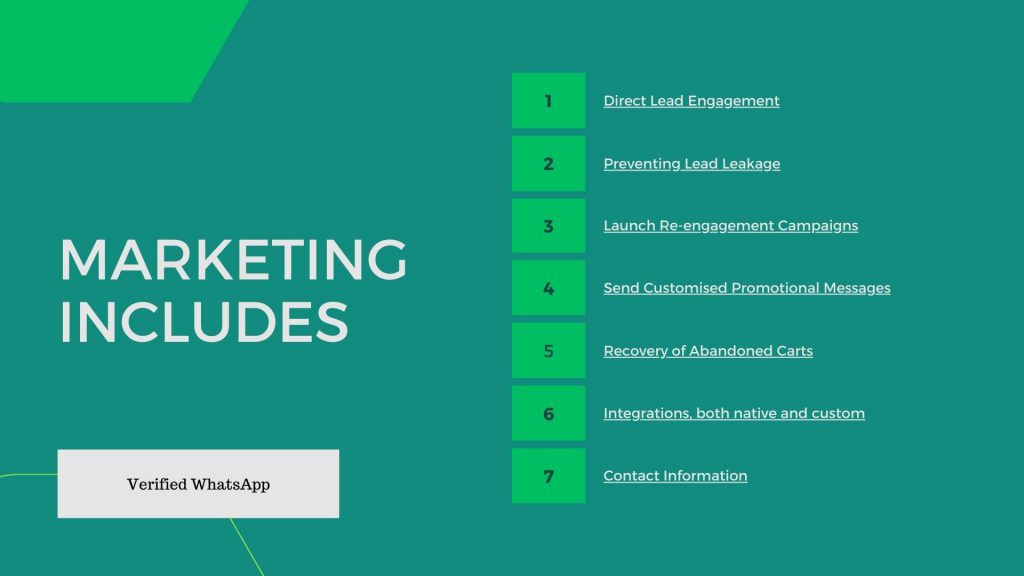 Customer service, guides, marketing, and use cases
There's no disputing that WhatsApp CRM Integration has many advantages for both new and established enterprises. But first, there are a few things you need to know about these integrations and work out.
Do you own a developing small or medium- sized business? We'll begin by making two simple assumptions about your company:
You've installed a CRM (Customer Relationship Management) system.
You communicate with your consumers via WhatsApp Business.
The former improves customer service and relationships by organizing customer data. Given WhatsApp's immense influence and reach as the world's most popular messaging service, failing to fulfill the latter would be a big missed chance to nurture your clients.
If you've been utilizing the two independently, you'll know that juggling and switching between them is inefficient. The good news is that WhatsApp CRM Integration can help you streamline your customer interaction efforts into a single channel for a more efficient process.
What exactly is WhatsApp CRM?
It's simply a combination of customer relationship management software and a WhatsApp Business API account.
You may integrate renowned tools, as well as lesser-known ones, with your WhatsApp communication efforts.
Your agents will be able to operate more efficiently, give better customer service, increase client retention, drive sales, and, eventually, grow your organization.
The Benefits of WhatsApp CRM Integration
Let's take a look at some of the advantages that a WhatsApp CRM integration might provide for your company.

View all of the team's most recent communications in one place and get a report on the overall team's WhatsApp performance.
With stated SMS open rates of 98%, we may expect WhatsApp to have similarly crazy high open and engagement rates.
Reach out to prospective clients on their favorite platform. Ensure that all of your marketing messages are seen and responded too!
Streamline the sales process to maximize revenue and provide convenient after sales service.
Furthermore, you may perform all of the above through the same interface as a standard WhatsApp account.
Right. All of that sounds really appealing, and you can't wait to get started. But, before you begin integrating WhatsApp with your CRM, there are a few things to consider and prepare for.
What you need to know about WhatsApp CRM integration
1. Adding WhatsApp API Numbers
A WhatsApp API account is required to integrate WhatsApp with your CRM. Because WhatsApp API accounts are linked to phone numbers, the phone number used must be legitimate and owned by the company.
Unlike the ordinary WhatsApp app (personal or WhatsApp Business), the API number can be either a landline or a mobile phone number. It's fine as long as it can receive voice calls or SMS.
If you're already using the free WhatsApp Business app and want to upgrade to the WhatsApp API, you can do so. However, this will require the deletion of the original WhatsApp Business app account.
Also, keep in mind that any WhatsApp API numbers you receive are non-transferable. This implies that once you've chosen a number for your WhatsApp API account, it can't be used for any other WhatsApp API accounts.
2. Messaging Restrictions
WhatsApp CRM integration implies being able to communicate with your clients using the world's most popular messaging app, which most (if not all) of them are already using.
Given WhatsApp's two billion users, you might believe it's an excellent marketing channel. Though it may appear to be the most ideal technique to broadcast promotional messages and increase brand awareness, shortcuts in business are rare, and you must proceed with caution.
To begin, just because you have a customer's WhatsApp number on file does not imply you may message them at will. This is due to WhatsApp API messaging being opted in only.
According to WhatsApp's policies:
To send a WhatsApp message to someone, you must first obtain opt-in authorization from them, confirming that they want to receive future messages from you on WhatsApp. The opt-in must
(a) clearly say that the user has agreed to receive messages from you via WhatsApp
(b) clearly state the name of your company. It doesn't get any more obvious than that.
WhatsApp also specifies that messages launched by businesses must fulfill what it refers to as a "message template," which are essentially transactional messages. Airlines advising customers of flight changes, Ecommerce shipment updates, and refund confirmations are examples of transactional messaging.
Bulk SMS marketing messages, in other words, are completely prohibited.
3. Conforming to Data Privacy Laws
One of the advantages of Whatsapp CRM integration is the ease of running customer assistance through a shared messaging inbox that numerous agents may access.
But, to fine-tune and apply Peter Parker's theory, tremendous convenience comes with great responsibility.
With so many eyes on you and individuals handling potentially sensitive information, it's critical that you follow WhatsApp's business policies.
To put it in simple terms:
You must obtain the relevant permits in order to "collect, use, and share" consumer data.
Any data obtained must only be used to "support messaging."
Customers should not be asked to reveal "sensitive identifiers" such as personal and financial information.
Do not send or request medical information.
Customers' information should not be shared with other customers.
Aside from WhatsApp's regulations, you may be required to follow local privacy laws, such as the GDPR in the European Union.
Given the sensitivity of these issues and the severe fines that can arise from violating these regulations, you should address this before integrating your CRM with WhatsApp.
4. Using the WhatsApp Business API
Apart from having an account with your preferred CRM, another requirement for WhatsApp CRM integration is—you guessed it—the WhatsApp Business API.
To gain access to the WhatsApp Business API, you must first apply for an API account with WhatsApp and then be accepted.
Although you may do it yourself by visiting Facebook's parent company's developer page, the procedure can be technical, difficult, and time-consuming. If you have experience in this industry or a team of web developers who can assist, go for it.
Otherwise, applying for access through an authorized WhatsApp Business Solutions Provider (BSP) is the best option. The process will be sped up, as applications submitted by WhatsApp BSPs often have greater acceptance rates.
Furthermore, WhatsApp BSPs can assist you in configuring your interface and any other WhatsApp integrations you may require for your business.
MsgClub is a verified WhatsApp Business Service Provider, and our purpose is to assist you in taking your business to the next level. Having said that, we do not charge for creating an account or obtaining permission to use the WhatsApp API.
How do you pick the best platform for WhatsApp CRM integration?
Given the substantial cost of switching systems, you should exercise caution while picking a CRM platform. It takes time to migrate and transmit all of the valuable data. It may take some time for your employees to adjust to the new interface. Here are some ideas to consider while you study CRM options.
Helpful for cross-functional teams: Meeting the needs of many, cross-functional teams rather than just one is beneficial for cross-functional teams. The best solution is one that works for your organization and reduces your and your team's workload. It should include more than simply sales and be versatile enough to design potential future changes while carrying out all of the company's responsibilities.
User and cloud-friendly: The CRM should be simple to use. It must also be cloud-friendly in order to give users access whenever they need it.
Product Demo: Before you begin, learn more about the product. You should request a demonstration so you may put it to the test. Some websites even offer a free trial.
MsgClub offers trials and live demos so you may test the solution and clear up any questions about WhatsApp CRM integration.
Conclusion
WhatsApp CRM integration has the potential to significantly improve your company's communication efforts and customer experience. It makes no difference whether you are a small business or a well-established major business.
We at MsgClub feel that the advantages of leveraging the world's most popular messaging app are infinite, and if you'd like to apply for a WhatsApp Business API to get started with the WhatsApp CRM connection, please register here and one of our specialists will contact you.