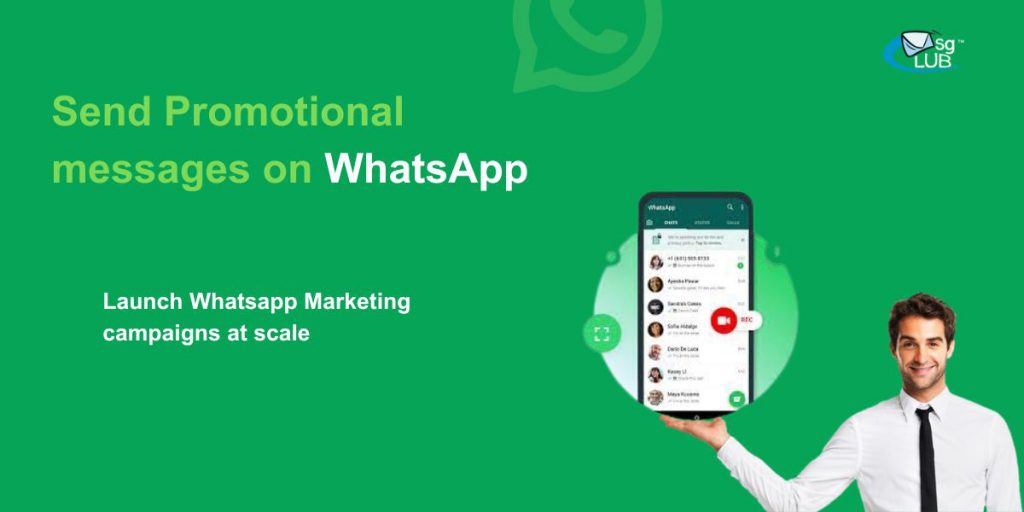 Looking to send Banking & Insurance WhatsApp Template Messages? You've come to the right place!
We have provided WhatsApp Template Messages that you can copy paste and send quickly via the MsgClub Platform, whether it's a transactional notification, Loan Approval message, New Account established notification, or Credit Card payment reminder.
In this blog, we'll go through the greatest WhatsApp template Messages for Banking, Insurance, and Financial Institutes to help you achieve your Marketing and Support objectives on WhatsApp.
Insurance WhatsApp Template Messages
Let's start with a couple of Template Messages that work great for Insurance Agencies. 
1. Notification of a Welcome Message
Greet new signees by sending a warm Welcome greeting on WhatsApp. Inform them that you will be delivering updates, marketing messages, and other messages over WhatsApp.
Also, if they do not want to receive these notifications, give them the option to opt out.
WhatsApp Template Message for Welcoming New Users:
Hey Anuodh 😊
We are glad to have you onboard.
We'll use this chat to update you about the latest offers on Insurance.
If at any time you feel like opting out, reply STOP
Regards, XYZ Securities
2. Appointment Reminder Notification
Send appointment reminders to users in advance to remind them of their meeting. If they are too busy or unable to attend the meeting, you can give them the option to reschedule it.
WhatsApp Template Message for Appointment Reminder:
Hey Abhinav 😊
This is Rohan from ABC Agency.
Looking forward to our call at 3 pm.
Let me know if there's a change of plans.
3. Follow-up WhatsApp Notification
Just had a meeting with a potential customer? Make sure to send a WhatsApp notification after that. It may be to schedule the next meeting or to finalize the Insurance Policy.
WhatsApp Template Message for following up with users:
Akash, Thanks for getting on a call with me earlier.
I hope I was able to answer all your queries.
May I know when we can connect to discuss the Insurance Policy further?
Looking forward to helping you,
Regards, XYZ Company 😊
Hey Avni, How are you?😊
I haven't heard from you since our last call.
May I know when you'll be available to discuss policy details?
CTA: Call Now
4. WhatsApp Notification of Insurance Policy Approval
With a WhatsApp Notification, share the good news regarding policy application approval.
WhatsApp Template Message for Insurance Policy Approval:
Hey Sonalika Congrats 🎉!
Your application for Life Insurance policy has been approved.
Sign in to check the details.
Call us for any queries
CTA: Sign-in, Call Now
5. Notification of Insurance Policy Promotion
Sending promotional messages on WhatsApp can help you sell more insurance policies. WhatsApp notifications have a message read rate of 98% and a click through rate of 45-60%.
WhatsApp Template Message for Policy Promotion:
Buy ABC Policy from XYZ Finance at just 100/- T&C Apply.
Enjoy big savings by getting it now!
Get on a call with our agents for any queries.
CTA: Buy Now, Call Now
WhatsApp Message Templates for Banks
The WhatsApp Templates listed below can be used for your Banking & Fin-tech Platform.
6. Recovery of Loan/Insurance Applications Notification on WhatsApp
Since loan/ insurance applications are lengthy, many users might drop off in between. Get them back to fill out the form by sending a reminder on WhatsApp.
Sample WhatsApp message template for Application Drop Off reminder:
Dear Shashank 😊
Thank you for choosing XYZ securities as your Insurance preference on our website.
You can complete your registration by clicking the button below!👇
CTA – Complete Application


Dear Tanuja 😊
Thanks for choosing our BPC Securities for your personal loan.🎉
We have multiple exciting offers ready for you to avail.
Complete your loan application to avail them.
CTA- Complete Application, Call Now
7. Loan Approval Notification by WhatsApp
Use this template message to notify loan applicants that their loan application has been approved.
WhatsApp Template Message for Loan Approval:
Hi Himansh, your loan with Pay Securities has been approved.🎉
We have attached your loan docs below.👇
For any query, call us.
Kind regards, Pay Securities.
8. WhatsApp Notification of New Account Creation
Welcome new WhatsApp users who have registered an account with your bank. Users are skeptical of communications they don't want to receive, so inform them of the notifications you'll be sending them.
WhatsApp Template Message for users who've created a New Account:
Thank You for setting up a new Bank Account with Secure Bank.
We'll use this chat to update you on Transactions, Month-end statements & promotions.
You can control all your online banking with your mobile device.
To opt-out, reply with STOP
Regards, Secure Bank
9. Loan Promotional WhatsApp Notification
Customers can be sent promotional offers for services such as loans and credit cards. Here's an example of a loan advertising template message.
Hey Shivam, we're thankful to have you as a customer.🎉
To show our appreciation, we've got a special offer for you — you've been pre-approved for a 5,000,00 loan/new credit card/bank services.
Act before 10/05/2023 to take advantage of this offer."
CTA- Call Now
Banking Transactions Updates
WhatsApp Notifications are the best place to keep users up to date on the most recent transactions. Here are some Transactional Message Samples that you can send to WhatsApp users automatically.
10. Amount Debited from Account
Send transactional updates on WhatsApp whenever a user makes a transaction.
WhatsApp Template Message for Amount Debited:
Your account ending with [xxxx] has been Debited by 50,000.
Updated Balance- 60,697.
If this was not you, contact us immediately.👇
CTA Button – Call Now
11. OTP WhatsApp Notification
WhatsApp Template Message for OTP Verification:
62397 is your OTP for the transaction of 147.7 on the card ending [xxxx] and is valid for 5 mins. Do not share OTP for security reasons- Secure Banks.
12. Month-end Bank Statement
Send month-end bank account statements to WhatsApp users with confidence, thanks to end-to-end encryption. Here's a template WhatsApp message for the month-end bank statement.
Hi Praveen,
Your statement for the month of April is ready.
Take a look at the attached PDF for a detailed breakdown.
Regards, Secure Bank
Note: When creating this template message, choose 'Media' as the template type so that you can attach the month-end statement.
13. WhatsApp Fraud Alert Notification
Send a Fraud Alert on WhatsApp if you see strange activity on a user's account. This will bring the unexpected activity to the user's attention.
WhatsApp Fraud Alert Template Messages:
We've detected unusual activity in your account.
If this activity was initiated by you, no action is required.
If it was not initiated by you, please call us as soon as possible. Find out more by logging into your account.
CTA – Call us, log in
Secure Bank Security Alert.
We're aware of fraudulent text message issuing.
Secure Bank will never text or call you to provide or update your online banking details.
Beware!
14. Bank Server Upkeep Notification on WhatsApp
Nothing irritates users more than down servers. So, send them a WhatsApp notification about Bank Server maintenance ahead of time.
WhatsApp Message Template for Bank Server Upkeep:
We're busy improving our Secure Bank Mobile Banking App.
It'll be unavailable for a short period from 5 pm to 7 pm on Monday.
For further queries, call us.
CTA- Call Now
Key Points while Drafting WhatsApp Template Messages
WhatsApp carefully examines each template message to verify that it fits to the WhatsApp Message Template Guidelines.
Here are a few key points to keep in mind:
To make the template text more powerful, use *Bold*, _Italics_, and Strikethrough, as well as emojis.
The message's formatting must be correct or WhatsApp will reject the message.
In a message with a character limit of 20 characters, including Call to Action or Quick Reply Buttons. 
Emojis can be used to personalize your messages.
What is the best way to send WhatsApp template messages?
To send Template Messages on WhatsApp, you'd need the assistance of a WhatsApp Partner like MsgClub.
MsgClub is a marketing tool built on the Verified WhatsApp Business API that allows you to simply develop and deliver Broadcast messages to an unlimited number of users.
With MsgClub, you can quickly create and broadcast WhatsApp Template Messages to an unlimited number of users.
You can only send these messages to users who have opted in to receive WhatsApp notifications from your company.