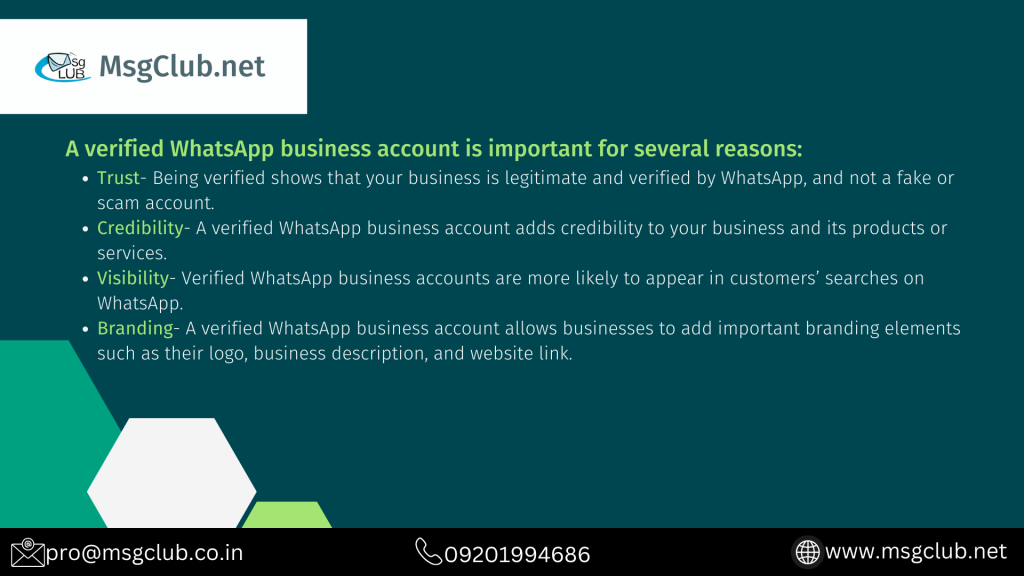 WhatsApp Business, Use Cases
Prior to the launch of WhatsApp's business version of its chat app in 2018, most businesses sold and marketed via more traditional channels such as email, social media, and so on.
Only a few, particularly solopreneurs, may have used WhatsApp to promote their products and services to their inner circle of friends and family.
However, the playing field shifted after WhatsApp Business was introduced. WhatsApp Business is now used by five million enterprises globally. Some people may have downloaded the software directly, but others may have switched from WhatsApp Messenger to WhatsApp Business.
WhatsApp Personal vs. WhatsApp Business
Before we get into the specifics of switching from WhatsApp to WhatsApp Business, let's first establish the stage.
What exactly is the distinction between WhatsApp Business and WhatsApp Messenger?
What is the point of having a WhatsApp Business account?
To answer these issues, we must first comprehend the three distinct WhatsApp products:
WhatsApp is a messaging app.
WhatsApp for Business
WhatsApp Enterprise API
In a word, WhatsApp Messenger is a free messaging programme used for personal purposes by two billion people worldwide.
The WhatsApp Business app is a free to download programme developed by WhatsApp for business use, as the name implies.
The primary distinction between WhatsApp Business and WhatsApp Messenger is in their functionality. WhatsApp Business App is designed for small enterprises. Businesses can use it to build a business profile, post product photos, and more.
There's also the WhatsApp Business API, which is better suited to large or expanding businesses because it provides far more advanced tools.
We won't go into too much depth here because we have a whole post dedicated to the distinctions between WhatsApp Messenger, WhatsApp Business App, and the WhatsApp Business API, which you should read if you're confused.
How To Switch To WhatsApp Business App
There are a few things to consider before making the transfer from WhatsApp Messenger to WhatsApp Business.
Switch To WhatsApp Business: Limitations To Know About
To begin with, the WhatsApp Business app requires a phone number to be associated with it.
It is not possible to use the same phone number for WhatsApp Messenger and WhatsApp Business.
This implies that if you wish to keep your WhatsApp Messenger phone number, you must register a different number for WhatsApp Business.
You can, however, have both applications installed and use them simultaneously if they are registered under different numbers.
The transition to WhatsApp Business is a simple two-step process. Let's have a look at how that's accomplished.
Step 1: Create a backup of your WhatsApp Messenger account.
If you want to have access to your chat history after switching to WhatsApp Business, you must first build a backup.
To do so, launch WhatsApp Messenger and navigate to Settings Chats Chat backup Back up.
Otherwise, move directly to step two.
Step 2: Install WhatsApp Business.
Then, get WhatsApp Business. It makes no difference whether you use iOS or Android because the app is available for free on both the Apple App Store and the Google Play Store.
After you've downloaded the app, all you need to do is create a WhatsApp Business account, which takes less than 10 minutes, and you're done!
How to Convert WhatsApp Account To A Business Account?
In any case, you can discontinue using WhatsApp Business and revert to using your phone number with a regular WhatsApp Messenger account.
However, there will be no option to convert your WhatsApp Messenger chats to WhatsApp Business. In other words, switching back to WhatsApp Messenger will result in the loss of all your communication history.
How To Switch in WhatsApp Business API
If the functionality of the free WhatsApp company app is insufficient for your company needs, you should consider using the Verified WhatsApp Business API.
Making this change isn't as simple because it involves going through a WhatsApp Business Provider (BSP). The WhatsApp Business API, unlike the free WhatsApp Business app, has a pricing component.
However, the options that this opens up for you are numerous, and the benefits that it provides will far outweigh any fees incurred.
MsgClub is a WhatsApp BSP and can assist you in getting started. No pressure – if you're not ready to dive in, we invite you to begin a free trial with us.
Why Should You Use WhatsApp Business (App and API)?
Although it is never mandatory for enterprises to use WhatsApp Business, or for solopreneurs or small firms to move to WhatsApp Business, there are no downsides to doing so.
It's quite the contrary.
WhatsApp's business app and API have been expressly created so that businesses may use it as a customer care channel to better the business-customer interaction and communication.
Its features help in the rapid dissemination of information, which helps in the development of brand trust. It also supports interfaces with a wide range of other company tools, including CRMs and Ecommerce systems, which help to streamline business processes.
These are especially useful for larger businesses since they eliminate the need to transfer between multiple applications and platforms.
When it comes to building new tools for WhatsApp Business, WhatsApp is likewise pushing the pedal to the metal. It just announced fresh upgrades, including hosting services and glitzy new features like in-app purchasing.
Furthermore, it has made business growth one of its key focuses for the year. According to their own words,
"As we all gratefully depart from 2020, one of WhatsApp's top priorities in 2021 is to leverage our platform to enable businesses of all sizes to scale their reach and distribution…"
With so much potential, firms who do not hop on board and switch to WhatsApp Business will certainly fall behind while the rest of the globe reaps the benefits of adopting WhatsApp Business.