WhatsApp Business, WhatsApp Business API, Verified WhatsApp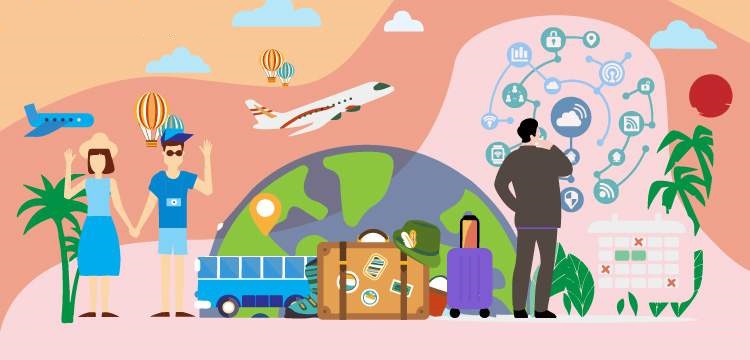 So, what is the point of WhatsApp? Why is WhatsApp gaining so much traction across all business sectors, including the travel industry, among all accessible messaging platforms?
WhatsApp, on the other hand, has multiple advantages:
Reach: With over 2 billion users, WhatsApp is the most popular messaging programme on the planet. As a result, it's a safe bet as the channel most likely to help you contact the most clients worldwide.
Encryption: End-to-end encryption is available in WhatsApp conversation, making it a secure method for sharing flight and ticket information.
Automation: Because the WhatsApp Business API supports chatbot automation, your customers will be able to obtain 24/7 assistance no matter where they are in the world, even if you don't have customer service employees available.
Personalization: Even while on the run and needing to handle problems as they arise, clients seek customization. This type of customisation is possible with WhatsApp, which improves the user experience.
Travel Use Cases for WhatsApp Chatbots
The messaging apps that your consumers use to communicate with family and friends are becoming sites of commerce. Moreover, despite their growing worry about privacy, customers like firms that use messaging.
The primary reason?
Convenience!
When it comes to travel, convenience means personalized services, quick responses, up to date information, and a sense of control. All of this is presented through a channel that makes the consumer feel at ease, no matter how unfamiliar their surroundings are.
In other words, travel firms employing WhatsApp (or any other comparable messaging service) now have the opportunity to provide a seamless client experience at scale in situations that were previously difficult to govern.
So, without further ado, let's look at the potential WhatsApp Business use cases in the travel and hotel industries.
Find Accommodation/Activities/
Transportation
Our journey with WhatsApp Business in travel and hospitality begins before we go.
When the internet enabled people to hunt up information on their own, vacation planning became a largely independent endeavor. Traditional travel agencies have lost a significant portion of their consumer value.
However, while the abundance of information empowers passengers to select the best and most specialized solutions, the decision-making process has become a more stressful affair fraught with doubt and hesitation.
In other words, the more options travelers have and the more devices they use to uncover these possibilities, the more worried they become and the more difficult it is to commit to a decision.
So, how does WhatsApp fit into all of this?
During the initial search stage, WhatsApp integration might enable a quick and exact search. Instead of wasting time going through menu options or filters, travelers may use natural conversational language to voice their queries to your bot or agent and promptly receive the results they seek.
Instead of adding to the noise, you can focus on the issues that are important to each particular user. Furthermore, the transition from desktop to mobile or vice versa is much smoother.
For example, by allowing clients to start discussions on the web and transfer them to their preferred messaging app, agents can answer when they're available rather than losing leads due to irritating wait periods.
After exchanging details such as city, dates, and budget preferences with MsgClub's chatbot, users can choose hotel offers via SMS, Facebook Messenger, or WhatsApp.
Payment/Booking Channel
While browsing for travel and hotel offers and receiving booking confirmations is becoming more popular, completing bookings straight through a messaging app is still uncommon.
What's the reason?
Companies were reluctant to exchange and transmit sensitive personal information over channels that lacked end to end security or made payment authentication difficult.
WhatsApp is a game changer. Aside from end to end encryption, which permits critical information to be transferred, WhatsApp has officially established its first payment mechanism in its most active market, India.
WhatsApp Pay is designed to make payments as simple as sending a message.
As if that wasn't enough, Facebook also made its cryptocurrency debut by launching its own global digital token, Libra, which is administered by the Libra organization.
So, while you may still make payments over WhatsApp outside of India, the feature is expected to become global soon. Your users are currently leaving WhatsApp to complete the purchase, however this will not be the case for long.
Perhaps this is something to consider when you plan your messaging approach.
Itinerary Designer
People spend hours looking for authentic activities and experiences to make their trip special, in addition to picking lodging, booking flights, and arranging rentals.
Digital vacationers leave nothing to chance when it comes to finding top attractions, guided tours, exhilarating local activities, and the greatest restaurants, pubs, clubs, and cafés. Nobody wants their long-awaited vacation ruined by substandard encounters.
As a result, when it comes to WhatsApp travel use cases, itinerary builder/designer/concierge is unquestionably at the top of the list.
For example, by inquiring about a traveler's basic tastes, your WhatsApp bot or agent can offer (and even book) specific activities, things to do, and restaurants in the chosen destination.
The messaging based itinerary designer is the foundation of the startup's business model. The company specializes in assisting people in organizing group vacations via WhatsApp or Messenger.
In order to construct a thorough trip schedule that allows each member of the group to have their say, interested clients communicate with bots as well as agents.
Channel of Content
You don't have to be a massive online travel firm with contacts in every industry to provide added value through messaging. Any business can find a way to use WhatsApp to improve client engagement and overall experience.
One of these methods is to share valuable or inspiring content via WhatsApp rather than your website or social network accounts when the content is relevant to your customer.
You can use the channel to go above and beyond by answering questions before they are asked. Send users suggestions for activities to do, foods to eat, and cultural norms to be mindful of before and during their trip. WhatsApp allows you to share photographs, gifs, locations, weblinks, and videos, allowing you to express yourself freely.
Send and Receive Billing, Invoices, and Personal Documents
WhatsApp's end to end encryption allows you to send and receive sensitive documents and information like invoices, payment details, passport copies, rental agreement copies, liability disclaimers, proof of age, and more.
Customer Service & FAQ
Not all WhatsApp Business travel industry use cases have to be fancy and complex. Giving passengers a quick and efficient way to address the most common questions is sometimes the best thing you can do to keep them pleased.
Using the WhatsApp integration, you can create a basic FAQ bot that answers the most often requested questions. However, you do not have to stop there.
Reminders
The problem with making plans ahead of time is the possibility of forgetting about them, recalling the facts wrong, or simply failing to cancel the reservations even if we know we won't be able to make it.
In either event, either the client or the corporation must cut their losses.
Neither is beneficial to the company.
Communication with clients becomes more difficult when they are on the move and are not always checking their email or answering their phone. Messaging apps are a different story. Bulk SMS messages have an open rate of more than 90%, and statistics show WhatsApp users to be even more enthusiastic.
You can utilize your WhatsApp Business API integration to give real-time reminders to passengers about schedules and rules (luggage, dress code, etc.), or you can send them probing messages to remind them to cancel on time or confirm their attendance.
Notifications and updates
Changes, delays, and reroutes are the norm rather than the exception when it comes to travel.
Because Wi-Fi is nearly everywhere, cellular data coverage is improving by the minute, and instant messaging open rates are at an all time high, sending WhatsApp notifications about rapid changes is probably your best shot at delivering the news.
Boarding passes and electronic tickets
This use case should come as no surprise. Airlines, after all, were among the first to use the WhatsApp Business API.
The point is that WhatsApp is a convenient medium for sending boarding passes and other types of e tickets. The best thing is that if your customers have an issue, they won't have to search online for a way to contact you. All they have to do is call the number on the ticket.
Chats with Local Support Groups
In another blog post, our CEO examined the marketing potential of group conversations in the burgeoning messaging economy.
Brand supervised group conversations are especially effective in the travel industry because they allow businesses to tap into crowdsourced information. So, in addition to bots and agents, your visitors can tap into the collective wisdom of locals and previous guests.
While the WhatsApp Business API allows for the formation of groups as well as the sending of HSM messages to such groups, group conversations remain an untapped territory for most Western travel businesses.
Personal Space to Keep Friends and Family Informed
WhatsApp Business API allows you to not just build group chats to connect strangers. It may also be used to set up private WhatsApp groups for your consumers.
However, this principle is applicable in a wide range of situations. Consider similar groups for cruises, agency arranged road trips, or hiking excursions. Or any organized vacation that lasts longer and visits more destinations.
Services for Concierge
WhatsApp travel concierge services can be included in:
Brand-managed group chat
Private one on one discussion
The message channel is the right platform for travel companies and enterprises interested in providing more personal, honest, and emotionally powerful CX. Travelers can begin customizing their journey before arriving at their destination or as they proceed through it in this manner.
A concierge service can help with local transportation, alert you about tourist traps, and arrange dinner reservations (see this restaurant table reservation template). Everything that seems straightforward at home becomes quite difficult when you don't speak the language.
Handling Complaints and Refunds
The user experience does not end with the hotel check out or the airline landing. As crucial as initial impressions are post trip or post flight services. Maybe even more so! The major reason clients contact you after the adventure is to file a complaint.
WhatsApp gives your clients a convenient and quick option to contact you if something goes wrong, such as luggage being misplaced or a vital item being left in the hotel room.You can utilize a chatbot to classify the type of issue and use that information to immediately connect the consumer with the appropriate department/agent.
Collect Feedback
As we indicated at the beginning of this post, digital travelers spend a significant amount of time researching before making a decision. Peer reviews play a significant role in these judgements. But receiving feedback, especially favorable input, is difficult.
Travel companies that use the WhatsApp API might considerably benefit from developing their WhatsApp service to collect feedback after the event.
Imagine that instead of clicking a button within an email, waiting for a page to load, and filling out a frequently lengthy online form, all you need to submit a review is a text message response.
Furthermore, the WhatsApp interface makes it exceedingly simple to submit photographs to accompany that review, collecting user generated content by default.
Engagement Booster for Loyalty Programmes
Finally, consider using a travel WhatsApp channel to drive your loyalty programme.
According to a report, 54% of loyalty programmes are idle.
Furthermore, nearly one third of members leave loyalty programmes without ever redeeming any of the points or benefits they accrued because they don't realize how much they own.
By keeping returning customers informed, your WhatsApp integration can help alter the CX in the travel sector. Smartly timed notifications summarizing gained privileges or discounts won't let your clients forget the value they may get by sticking with your business.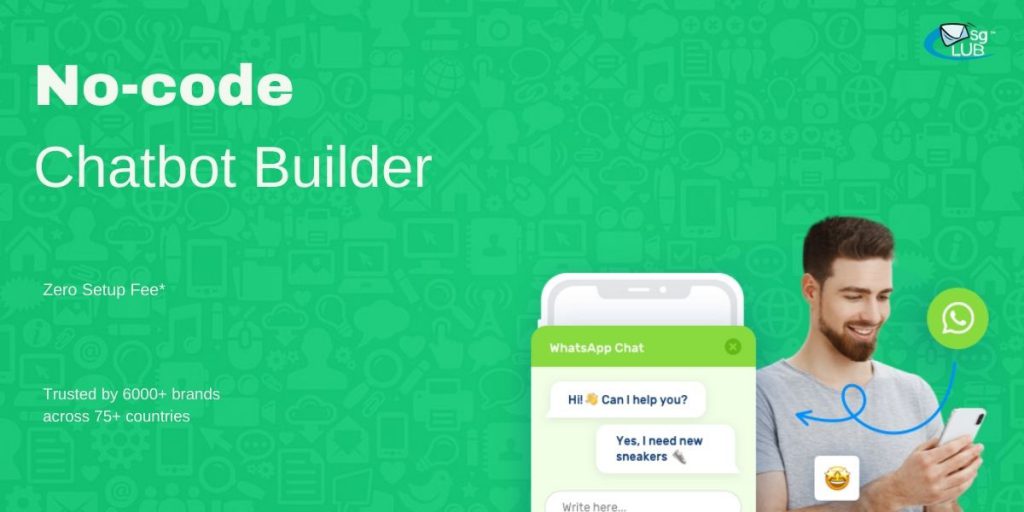 What Comes Next?
That is all up to you. There is little dispute about the customer experience benefits of using Verified WhatsApp Business API for travel. You may reach your customers at any time and from any location.
You can be there using WhatsApp whether they have an iPhone, an Android phone, or a desktop computer.
Apart from familiarity and convenience, WhatsApp Business integration enables you to cultivate more intimate relationships and give a high level of personalisation in real time.
MsgClub's Verified WhatsApp and other tools are simple to integrate and understand solutions that are great for travel companies.