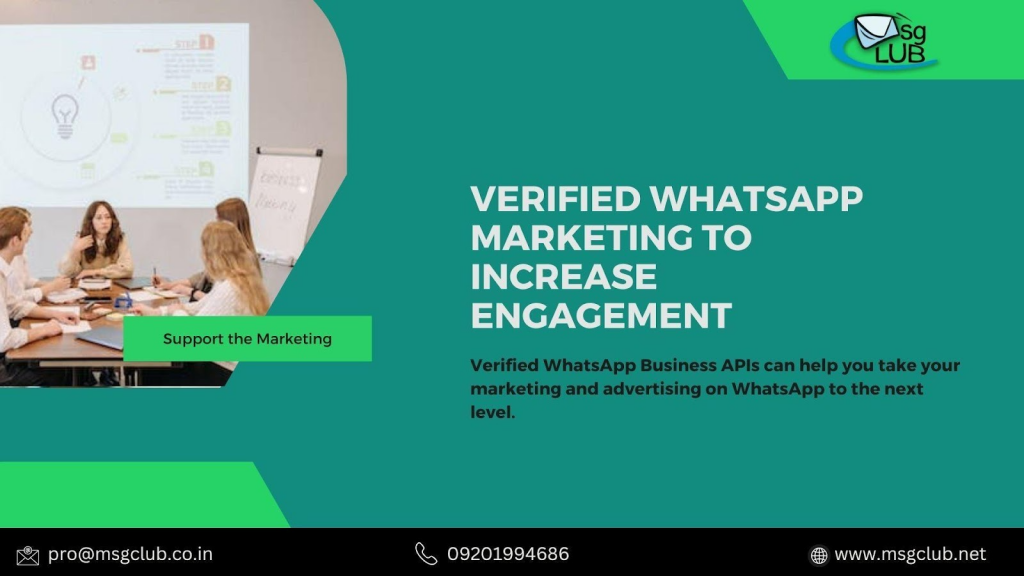 Many brands began utilizing normal WhatsApp for professional purposes WhatsApp understood this need and introduced WhatsApp Business, which included features such as quick and automated replies and separated business and personal space.
Before we get into how to use WhatsApp Business and the Business API to help your business expand, you first understand why your organization needs a WhatsApp Business account.
Why do you need a WhatsApp business account?
Because the majority of customers are already on WhatsApp, it has the greatest Click-Through Rate of any marketing platform. It is a ubiquitous platform that is a good medium for conversational commerce.
A WhatsApp business account gives you a more professional appearance and ensures that your messages do not end up in spam. WhatsApp messages have a record-breaking 98% open rate, which is five times higher than emails and SMS. Because of WhatsApp's end-to-end encryption and privacy features, businesses must focus more on their marketing approach to provoke a desire for communication (the initial message should be from the customer side).
The WhatsApp Business app has additional features that enterprises should consider, which are as follows:
A business profile– allows clients to examine vital information such as email, website, address, business hours, and brand information. It also gives businesses a more genuine appearance.
Quick Replies– Pre-written responses, such as answers to common inquiries, can be saved and provided. Based on company requirements and adaptations, there are various identical use cases.
Catalogs– allow businesses to promote their services while buyers can create a shopping list by adding multiple items to their basket and submitting it to the company.
Labeling contacts, automatic greetings, and message analytics are some of the other features that make WhatsApp business beneficial to enterprises.
Set up a WhatsApp Business account?
All you need to set up a WhatsApp business account is an active SIM card or eSim and an Android or iOS device. Let's get started on the setup now that you have all of the essentials.
Install the WhatsApp Business app for Android from Google Play or the App Store for iPhone.
After installing the app, submit your phone number for verification; after authenticating, you can enter more information about your company.
You can convert your prior WhatsApp number to a WhatsApp business account, but you cannot return to an ordinary WhatsApp account. Before transferring, you can also back up your old chats and contacts.
WhatsApp Business API
So far, our conversations have centered on tiny enterprises with few resources. However, WhatsApp Business API is a capable tool for businesses of all sizes. With the WhatsApp Business API, businesses may take advantage of WhatsApp's full potential to handle many communications at once with the help of multiple user access.
Register your company with MsgClubs Smart Verified WhatsApp Business API.
Verified WhatsApp Business API For Marketing Including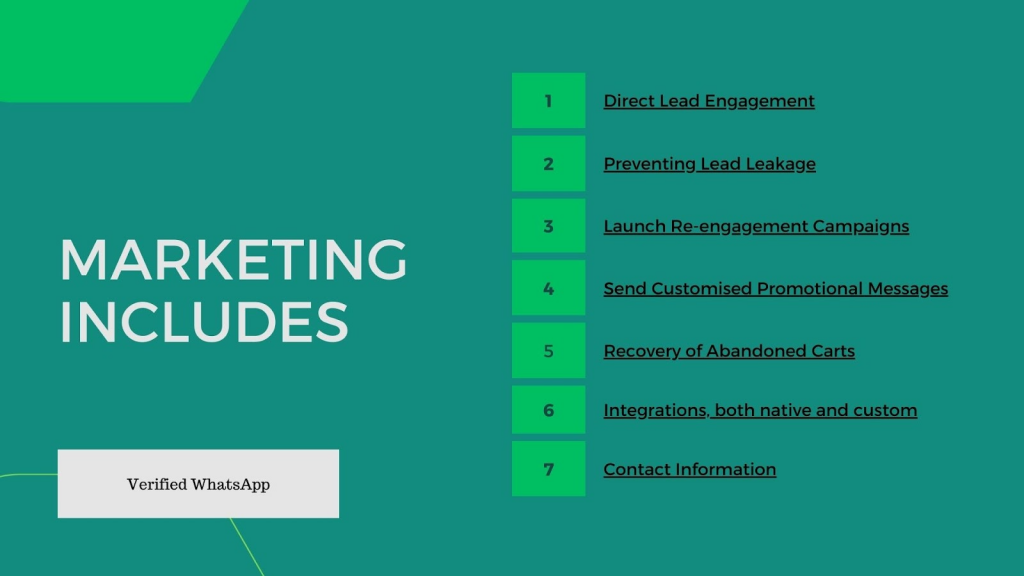 Begin communicating with your leads as soon as they sign up. Conversations with customers in real time avoid lead leakage. MsgClub's chatbots are simple to create with a drag-and-drop interface.
Even if your sales team takes the time to contact your leads, make sure you set up a Verified WhatsApp communication channel.
Launch Re-engagement Campaigns
What happened following the initial conversation? Use WhatsApp marketing services to your advantage, or build a specific WhatsApp marketing campaign for re-engagement with personalized messages and offers.
Send Customized Promotional Messages
Send personalized WhatsApp campaigns in bulk! Make certain that your customers make the most of your deals.
Recovery of Abandoned Carts
Have you seen an abandoned cart? Deliver personalized reminders via Verified WhatsApp to remind your consumers to complete their orders. Effectively implement your Verified WhatsApp marketing strategies.
Integrations, both native and custom
Integrate your CRM, Helpdesk, and any other tools you use with your WhatsApp platform to make the most of it.
Using the WhatsApp Business API is like taking WhatsApp Business to the next level. WhatsApp Business API gives the platform access to WhatsApp features that were previously unavailable, such as bot integration for automated chats, a chat agent dashboard, and CRM to automate sales and support.