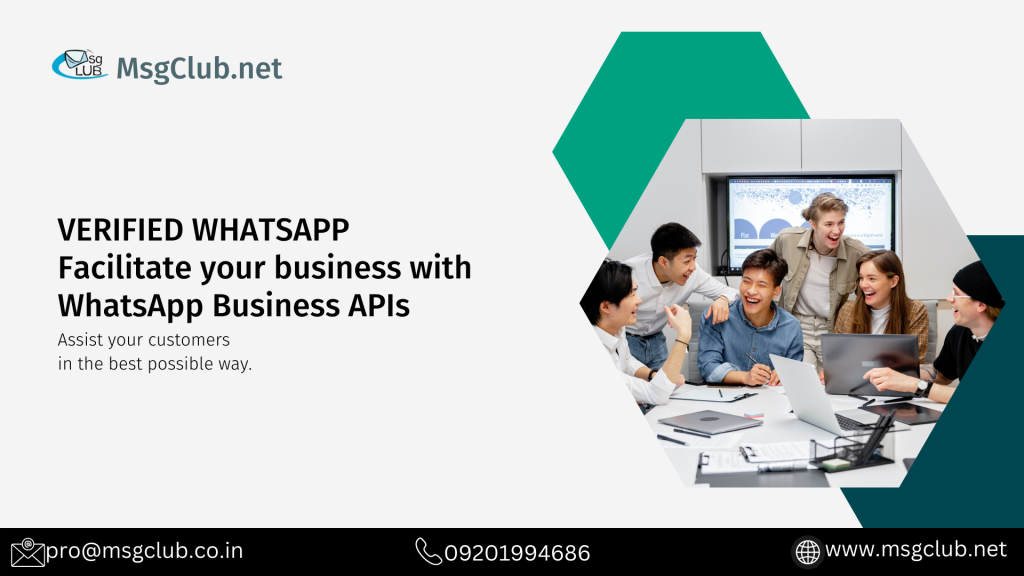 Marketing
You've probably heard of WhatsApp, the incredibly popular instant messaging program, but have you thought about using it for business? That's correct, we're discussing WhatsApp Marketing!
Consider this: WhatsApp provides you with a direct channel to your customers, allowing you to communicate with them in a personal, conversational manner. It's an excellent approach to strengthen relationships with your target audience and deliver a more personalized experience than other marketing platforms.
So, how exactly does it work? To get started, you'll need your customers' phone numbers, but after that, it's a piece of cake! The WhatsApp Business API allows you to send messages directly to your clients, but be aware that WhatsApp takes spam prevention and user privacy seriously. 
That is why it is critical to follow the laws and use WhatsApp Marketing into a well-rounded, compliant marketing strategy. So, why not give it a shot and see what happens?
Okay, let's plunge into the exciting world of WhatsApp Marketing, which has a plethora of advantages that can assist you in growing your business.
The Advantages of WhatsApp Marketing for Your Business
High User Interaction
What's the best thing about WhatsApp? People enjoy spending their time on it! That implies that if you own a business, you have an excellent opportunity to engage with your clients and strengthen your relationship with them.
It's like having a direct line to your target audience and being able to reach them right where they are. Isn't that amazing?
Global Impact
WhatsApp is a huge platform with over 2 billion subscribers worldwide! And for businesses, this implies the opportunity to reach individuals from all over the world. It's as if you have a global megaphone at your fingertips. .
So, if you're a firm trying to expand into new markets, WhatsApp is the ideal platform for you. Prepare to soar to new heights.
Higher Conversions
According to studies, WhatsApp has a greater conversion rate than traditional marketing methods such as Bulk SMS and email. That's true, WhatsApp messages have a 98% open rate and an average response time of just 90 seconds.
As a result, an increasing number of organizations are turning to WhatsApp to strengthen consumer interactions and create meaningful outcomes.
Customer Satisfaction Has Increased
What is the finest aspect of WhatsApp Marketing? It has been shown to please your consumers! When you engage with them in a more personal and direct manner, they are more inclined to stay and return.
It's like having a front-row seat to your customers' hearts. And who doesn't appreciate satisfied consumers and repeat business? To me, this sounds like a winning combo.
Analytics
Good news for all data enthusiasts out there! If you use WhatsApp Marketing software, you will have access to a plethora of analytics options. These bad boys will provide you with all of the information you need to assess the success of your campaigns and make informed, data-driven decisions regarding your marketing approach.
It's like having a business crystal ball – but better! You can now ensure that you are constantly on the correct road and that you are reaching your customers in the best way possible.
WhatsApp Marketing Plan Define your intended audience.
Before you launch any marketing strategy, you must first determine who you are attempting to reach. In this manner, you can ensure that your message is reaching the people who are most likely to be interested in what you have to offer.
Consider it like looking for the perfect match. When you know who you're talking to, you can ensure that your message is getting across.
Provide Worth
If you want your WhatsApp Marketing to be successful, you must ensure that your messages are worth reading. And by worth checking out, I mean they should provide value to your customers. Whether it's a good deal, an exclusive offer, or just some useful information, make sure your message is something your customers will like. The idea is to engage them, establish a strong relationship with them, and keep them coming back for more. Consider it providing them a reason to grin every time they view your message.
Messages Can Be Made More Personal
Do you wish to stand out from the crowd? Here's a little secret: customization is essential! When you make an effort to personalize your communications and make them feel more like a one-on-one discussion, you'll notice an immediate increase in client engagement.
Use their name, demonstrate that you are familiar with their hobbies, and talk directly about their needs. It's as if you're sending them a virtual hug through your messages. Customers will sense a stronger connection to you and your brand.
Make use of visuals.
In marketing, a picture is worth a thousand words. Including images in your WhatsApp messages can make a big difference. They'll catch your client's attention and help you deliver your message more effectively.
Whether it's photographs, videos, or graphics, a little imagination may transform your communications from dull to dazzling. So, don't be afraid to get a little visual, and watch as your customers begin to pay more attention to what you're saying.
Measure and assess
So you want to ensure that your WhatsApp marketing is on point, don't you? Excellent work! Tracking your progress and making data-driven decisions are critical to success. WhatsApp Business APIs include a variety of analytics tools to assist you track crucial data such as open rates and click-through rates.
This way, you'll always know what's working and what needs to be tweaked. Don't be hesitant to reassess your strategy on a frequent basis and make modifications as needed.
You'll be able to steer your marketing in the right direction and reach your goals if you keep track of your data.
Adapt to Best Practises
Avoid spamming, respect your client's privacy, and be honest about how you intend to contact them. By doing things correctly, you will not only be more effective, but you will also keep your consumers satisfied and returning for more. You'll also sleep better knowing that your marketing is legal.
Several WhatsApp Marketing Examples that we liked
Do you want to get your creative juices flowing? Let's take a look at some of the amazing marketing that businesses are conducting on WhatsApp. Remember that WhatsApp Marketing is all about connecting with your audience and offering value. Who knows, you might just stumble upon your next big idea.
So, are you ready to modify your WhatsApp marketing strategy?
You ought to be. Because adding WhatsApp to your marketing strategy may help you enhance engagement, drive sales, and expand your brand whether you're a little business or a major multinational.
So why not give it a shot and see what happens?