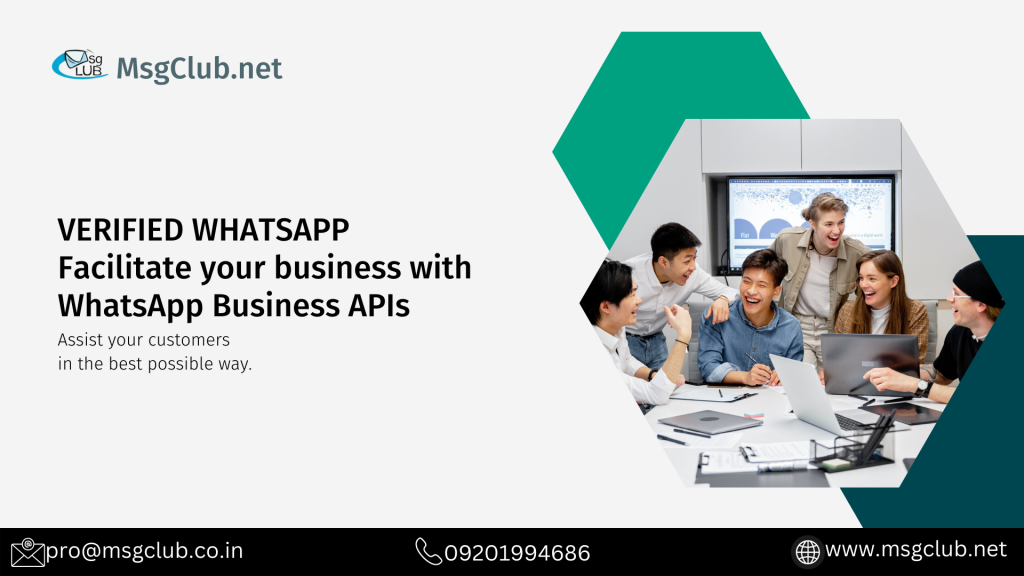 WhatsApp Business, WhatsApp Business API, Verified WhatsApp
Let's first examine what WhatsApp Business is. Like WhatsApp, WhatsApp Business may be downloaded for free. The software, which facilitates communication between customers and businesses, was created specifically for small business owners. At first sight, the app does not appear to be different because it looks exactly the same as what you are used to. The main distinction is that WhatsApp Business is designed for business use.
You could be able to make (video) calls to your guests and send text messages, just like with a WhatsApp Messenger account. To let your visitors know they are speaking with a trustworthy account chat, your Verified WhatsApp Business account will have a green tick next to your company name. People who are chatting with you will also be able to read your company information and will be aware that they have interacted with a company profile.
WHATSAPP BUSINESS FOR RESTAURANTS: HOW DOES IT WORK?
With WhatsApp Business, you can easily communicate with customers on one device and reach hundreds of them. Small company owners should use the WhatsApp company app. If you own a medium-sized or large business, the WhatsApp Business platform can be the best option for you.
You may very quickly convert an existing WhatsApp Messenger account to a WhatsApp Business account. If your WhatsApp accounts are connected to distinct phone numbers, you can use WhatsApp Messenger and WhatsApp Business at the same time. Therefore, it might be preferable to connect this phone number to your WhatsApp Business account if you have a business phone. You effectively separate your personal and professional lives in this way.
WHAT ELSE DOES WHATSAPP BUSINESS HAVE IN ADDITION?
WhatsApp Business offers some benefits that the standard app does not. A specific company profile, for example, can be made to appear far more professional than a private account. You can add more details to your profile, such as your restaurant's address, hours of operation, email address, and website. Adding labels makes it simple to organize messages that you want to save. In this manner, your communications are always easy to find. 
Customers might choose your service and refer friends to it. Additionally, a variety of messaging tools, including automatic messaging, are available. The most frequent communications you send to your guests are quick responses. These can also be visual and auditory media messages. By doing this, your visitors will instantly learn whether you provide vegetarian options, your operating hours, and how to make bookings. The same holds true for automated greetings and absence messages.
WHAT ARE THE ADVANTAGES OF WHATSAPP BUSINESS FOR RESTAURANTS?
As you can see, a WhatsApp Business account has a tonne of extra capabilities that a WhatsApp Messenger account does not. Therefore, all of these extras have many benefits. Your company will appear much more professional, but there are other advantages to using the app.
This enables you to connect WhatsApp Business to your Facebook page and Instagram account, making it simpler for visitors to get in touch with you. You may also give your visitors a quick link to a safe chat room where you can begin a chat. The advantages of WhatsApp Business for your small business are, in essence, limitless! Here is a small sample:
Easily interact with your visitors;
Giving customers a professional first impression that includes your brand;
A public, associated-with-your-business landline number;
Any worker can connect their work phone to a WhatsApp business account;
WhatsApp Business can be managed by multiple coworkers;
WhatsApp Web, which enables desktop, laptop, and tablet message replying;
You can post your contact information, website, and hours of operation;
You can store multiple reply templates and send automatic replies;
Adding a WhatsApp chat widget to your website is possible;
WhatsApp Business' corporate account is free to use;
Message statistics to monitor how quickly your visitors receive a response;
If you wish to keep management with more than 4 individuals, WhatsApp Premium is an upgrade that you may purchase.
Do you still have questions about WhatsApp Business despite your interest? Then we'd be pleased to assist you in setting it up! Email us at pro@msgclub.co.in to get in touch. Of course, you might also phone. We can be reached at +91 9201994686. Let's examine how Msgclub WhatsApp Business can benefit your restaurant as a group.