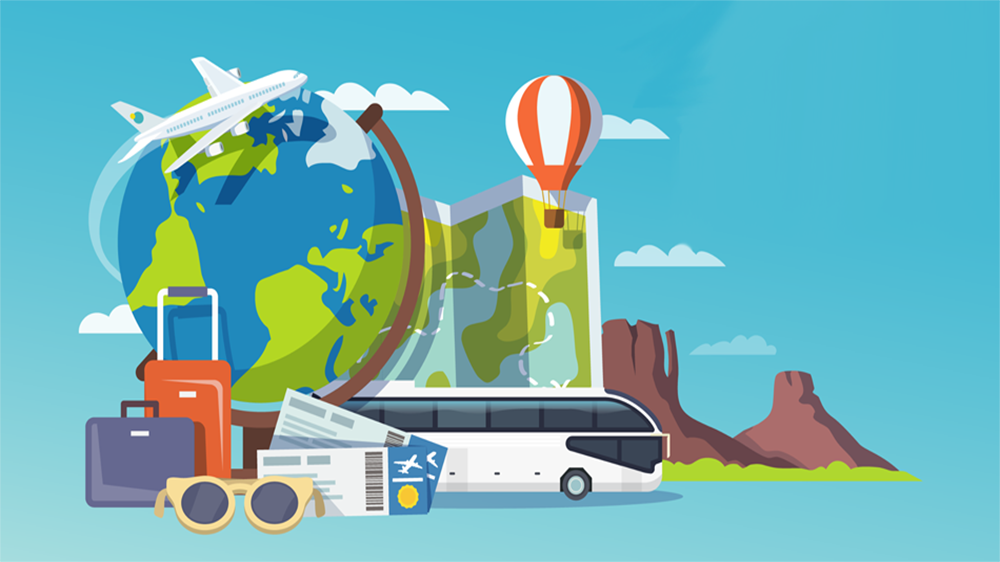 WhatsApp Business, WhatsApp Business Api, Verified WhatsApp
In general, automation is affecting the way we live. Starting with the way we communicate, work, socialize, and make day-to-day decisions. Everything depends on a flawless experience and prompt service. When it comes to travel, things have changed since a decade ago. Online reservations, real-time support, and secure travel plans have made the travel and tourism sector more efficient and frictionless than ever before.
Chatbot automation is one technology that has substantially altered the way the travel and tourist industry operates. Today's millennial audience travels in a unique way, making their wants and tastes more unpredictable. A chatbot that can anticipate their judgements and choices based on their experiences with these travelers and their travel history can be a game changer for travel and tourism organizations in this situation.
Virtual travel agents can bring several benefits to travel agencies in order to smooth up the consumer journey, which can sometimes be an uneven, distressing experience. It entails delegating a variety of day to day tasks that can be difficult or time consuming for human agents to accomplish alone.
Here are some significant benefits of automation that demonstrate how travel firms can profit from AI and improve their normal business processes:
1. Increase Productivity and Efficiency
According to research, automating your business cycles can save you 40-75% of your total expenses over a variable compensation period (ranging from months to years). Conversational bots may quickly automate redundant processes like booking, cancellations, and handling consumer issues. This gives organizations plenty of time and access to step away from repetitive duties and identify areas for improvement to optimize their productivity. Travel agencies can save a significant amount of time and effort by avoiding long contact center lineups while also lowering support costs with fast chatbot assistance.
2. Enhance Booking Procedures
In today's world, people are constantly looking for the greatest deals and lowest prices to enjoy a trip that won't break the bank. To meet customers' different requirements and preferences, travel and tourism Businesses must keep up with evolving technology that might help boost their operations to new heights. Chatbots for travel firms can increase bookings by giving users a customized and seamless experience utilizing natural language. This rapid method of connection can significantly reduce business reaction time and increase offer viability.
3. Increase your sales
Travelers generally want to book their hotels, get their tickets, and get answers to all of their questions as soon as possible. Filling out lengthy documents might be a tedious process at this time. If customers need information about flights, short-term stays, or visit appointments, a chatbot can be the finest virtual assistant to communicate with potential clients and boost conversions easily. This increases the number of linked clients and, as a result, overall efficiency. Using advanced and online media advertising can also increase the number of leads your firm receives and help with client re-commitment and follow-up. 
4. Clints go with the Local Guide
With the assistance of a clever virtual assistant, travel and tourism organizations may go one step further in offering seamless support to clients. Chatbots can play the role of a local guide, introducing customers to the delicacies of the location they are visiting. Chatbots can help clients plan their schedules, discover new areas, or simply select the best hotel that meets their needs based on their travel history, tastes, and preferences.
5. Reduce your workload and your support costs
When passengers travel with the assistance of travel agencies, they frequently have a slew of questions about their trip, including booking confirmations, itineraries, local support, and much more. Chatbots can handle repeated client inquiries instantly, decreasing personnel workload and assisting businesses in saving on support costs. Proactive travel chatbots are the finest travel advisers for both customers and businesses since they can give seamless travel support to clients while also improving business KPIs for travel and tourism businesses.
Allow MsgClub's Verified WhatsApp to perform the role as your travel agent in the digital world of WhatsApp Automation Solutions.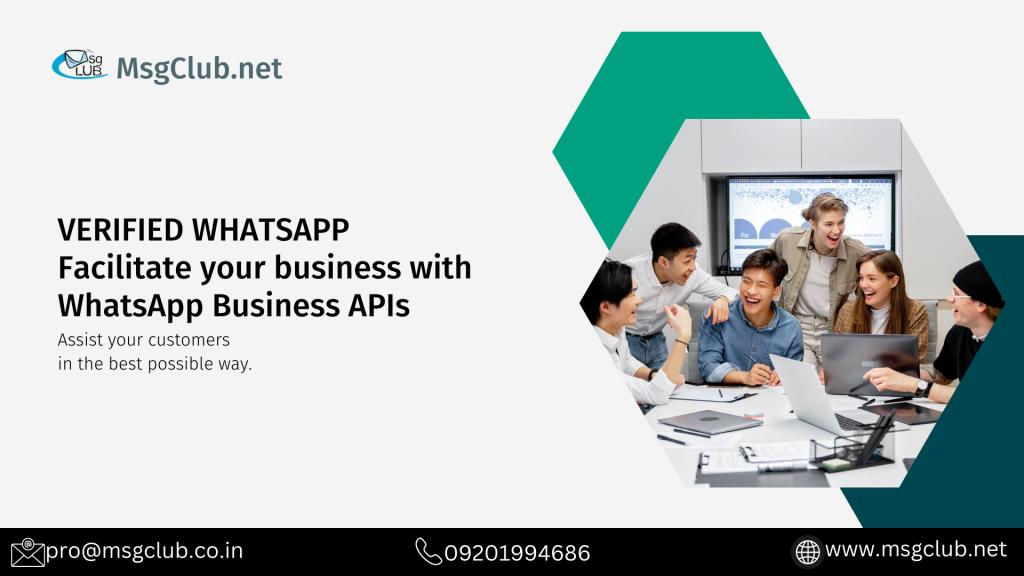 The travel and tourism sector is one of the world's largest and most competitive. This means that businesses are constantly striving to give higher-quality services and hospitality to their customers. In an era when all hotel, travel, flight, and other bookings are done online, it is critical for travel and tourism businesses to upgrade their marketing techniques to stay ahead of their competitors. Whizard WhatsApp automation solutions allow you to easily analyze client behavior and requests and give a more immersive and enticing experience to customers.
1. A Fantastic Virtual Travel Agent
Though holiday planning may appear to be an exciting undertaking, it is difficult to coordinate all bookings and give customers an integrated trip schedule. Our chatbot for travel agencies may assist businesses in meeting the demands of their clients, from making flight reservations to organizing all trip arrangements. It can assist them in providing customers with destination, flight, and hotel choices so that they can make an informed selection.
2. Making Assistance services for Customer Available Anytime, Anywhere
Millions of individuals travel around the world, sometimes alone and sometimes with the assistance of travel agents. In order to efficiently sift hundreds of concerns and doubts about travel listings, bookings, and tickets, our WhatsApp chatbot API delivers professional customer care, allowing businesses to answer clients' questions instantly while keeping the same speed and consistency. Our chatbot travel assistant provides quick automated chat responses to solve customers' concerns on a messaging platform with which they are intimately accustomed.
3. Regular Travel Booking Updates And Notifications
MsgClub's verified whatsapp chatbot API can assist travel businesses in providing clients with all of the important information they need before, after, and during their vacation, including online reservations, booking confirmations, terms and conditions, and communication with current and future consumers. Businesses may keep clients up to date with real time notifications by centralizing all documents and e-tickets and making them accessible to customers at any time and from any location in the world.
4. Improve Lead Generation to Improve Process Clarity
One of the primary reasons why our WhatsApp chatbot is the best option for all of your travel-related demands is its capacity to deliver transparency in business procedures while also generating more leads to boost income. Providing a good online booking experience will not only help businesses retain existing customers, but will also allow them to generate new leads and track their requirements more efficiently. Travel company's can also provide information with clients about the latest specials, discounts, and unique vacation package offerings to increase engagement and conversions.
5. Best WhatsApp Messaging Bot Using MsgClub's API
One of the greatest chatbots for the travel and tourist business is MsgClub's Verified whatsapp business API. It is the most digitally proficient chatbot to cater to an ever growing worldwide market because it has all of the characteristics that your business requires to get ideal outcomes. Our chatbot software incorporates cutting edge technology to give a hassle free, quick, and better experience for your travel and tourist company and its customers. MsgClub's verified WhatsApp chatbot for travel agencies makes custom made recommendations to guarantee that customers don't get confused among the multiplicity of choices and make an informed decision to make the most of their holiday adventures, from qualifying leads to offering exceptional customer assistance.
Conclusion
We live in a fast paced digital network era, where big data, artificial intelligence, computerized reasoning, and broad frameworks are being used to automate corporate operations and boost operational efficiency. While customer care employees focus on enhancing business growth and development, chatbots can greatly relieve them of tiresome and monotonous work.
In the travel industry, where the volume of data is often large and distributed across nations and even continents, travel firms cannot afford to make mistakes as competition grows fiercer by the day. Automating routine business procedures and merging data from many sources can provide the ideal chance for travel and tourist organizations to provide their consumers with an extra level of customer assistance and care.