WhatsApp Business Api, Verified WhatsApp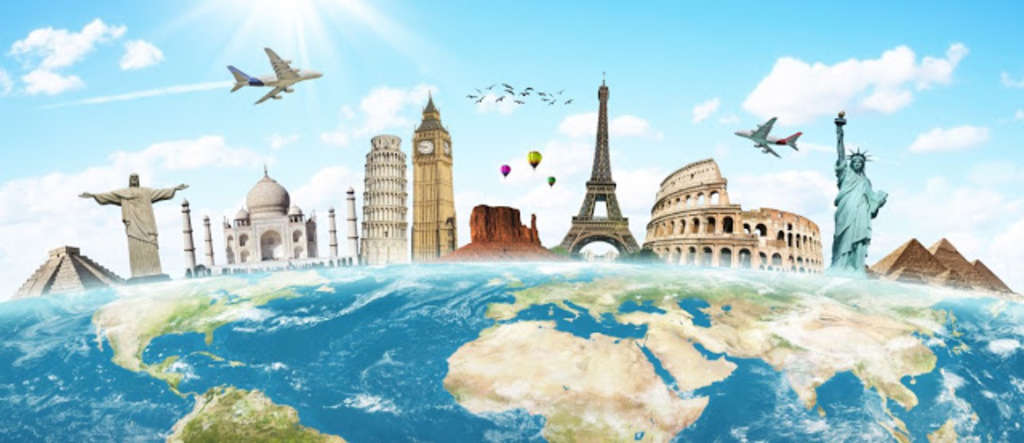 It is obvious that WhatsApp is the most widely used messaging app on the planet. When it comes to immediacy, it is the first choice for communicating. It is not unexpected, then, that there has been a natural and steady progression in the use of this technology at a corporate level, and obviously in the tourism sector.
WhatsApp's convenience is indisputable which is why businesses have chosen to integrate it. It is obvious that they are close to and accessible to their clients. However, for organizations that are already integrated or have more sophisticated operations, such as travel agencies, this may not be sufficient.
WhatsApp Messenger is no longer an option in this situation. However, utilizing WhatsApp for travel agencies is possible if it is utilized in its Business form, therefore making this modification should be the first step for a company of this type.
How does WhatsApp benefit travel agencies?
Travel agents receive a great volume of communications from people with questions. It is critical for the organization to provide good service and allow staff to work at a reasonable pace. It enables proper information management and the right processing of the information that the firm is looking for. This is doable with correct WhatsApp functionalities for travel agents installation.
1. Company's WhatsApp Profile
Having the company's information in the profile is one of the most important functions of WhatsApp Business. You can include the business hours, the address written and displayed on Google Maps, and a description of the company. A matching profile photo will also be quite handy.
The information displayed in the WhatsApp profile for travel firms provides customers with a wealth of helpful information that is frequently requested. The goal is to prevent inquiries that require sending a message. As a result, a significant portion of the conversation is preserved. This minimizes workload and improves customer service.
2. Allow access to a whole team of agents.
You can have multiple agents performing customer support at the same time when you use a platform like MsgClub, which incorporates the WhatsApp Business API. This, of course, provides superior service because reaction times are reduced significantly.
Furthermore, with less workload, the customer will receive much more personalized attention. Using WhatsApp Business for travel firms is critical since the target audience necessitates the resolution of several doubts, personalized vacation packages, and meticulous attention to detail, among other things.
Furthermore, CRM implementation integrates an intriguing function: notes. They act as a medium of communication between agents. They perform admirably when a separate operator attends to a customer, providing continuity to an ongoing issue. He will simply have to read his colleague's notes to give the consumer the impression that he is being treated consistently.
3. The labeling
The tags used in WhatsApp Business for travel businesses are quite effective as an organizational tool. The objective is to create helpful categories for managing groups of consumers based on how they should be handled. Those who are in the middle of a sale, those who have a pending payment, those who need to modify flight dates, and so on.
It is critical that the organization has a tight, competent, and clear guideline for making these classifications, and that the agents follow it in accordance with the specified standards. This will aid in terms of information, providing a large amount of data for the agents to operate with.
4. Message automation and scheduling
Customers and businesses benefit greatly from automation. WhatsApp Business does not support particularly intricate routing, although the use of APIs or CRM platforms considerably expands WhatsApp's potential for travel companies. Creating message routes that allow the user to navigate based on their responses is nearly vital for superior management and productivity.
How does it function? Once the user selects what they require, he or she is presented with messages including questions and answer possibilities, and he or she is directed to the next automatic message or another based on the option chosen. Simply type in keywords or figures previously defined on the platform to make your pick. Advice is to carefully select the terms based on user behavior; it is typical for them to need to be updated to facilitate seamless navigation.
The objective is to provide customers with the immediacy that only a bot or automatic routing can provide, while also intelligently guiding their requirements. A guide will be very valuable for those who are unsure about what they desire.
Another usage, more geared towards travel agency reservations, is to ask the user what country or city they want to visit in order to determine whether or not there is availability for their trip; and, as a result, redirect them to an agent who can help them resolve any remaining concerns and complete their purchase. This is only one example of what WhatsApp can accomplish for travel businesses; the only limit is your creativity.
It is also quite clever to provide you with possibilities for products or services that you were previously unaware of. For example, in travel companies, this function of an API for WhatsApp can be very beneficial to show flight packages or provide at a glance the rescheduling of your trip. The corporation will select the options.
5. Payment monitoring via WhatsApp
It is commonly understood that the easier it is to make a payment, the more likely the user is to make it. There are WhatsApp APIs for travel companies that allow you to integrate the most popular payment processors, allowing customers to provide the requested information and pay without having to rely on third-party services. Furthermore, the site will display the payment history. It is a fairly easy way that does not require the use of third-party software.
6. Booking handling via WhatsApp
There are APIs that provide a reservation management feature in their applications. It can be used in conjunction with message routing to allow customers to select options while filling out relevant forms. This function is particularly handy because it does not require the presence of a representative or the customer to quit WhatsApp in order to progress.
The intriguing aspect of MsgClub's verified whatsApp in booking management is that automatic routing can help route users directly to a staff member who can help them handle the booking efficiently and automatically.
Increased sales for travel businesses as a result of using WhatsApp
The benefits WhatsApp provides to businesses are obvious, as is the ease it provides to users. The personalized and efficient attention to resources communicates reliability to clients while also making their purchasing experience much more accessible.
With the guidelines that are specified in the message routes, labels, and notes between agents, a sales strategy may be created with the right execution of all the tools available. This reduces the margin of error and, as a result, enhances revenue.
It is critical to apply all of these benefits in tandem in order to achieve the desired level of performance. Furthermore, they are very adjustable, allowing them to be tailored to the sales plans of any organization. When used correctly, WhatsApp for travel businesses provides for exceptional client service and generates consistent sales.
The finest WhatsApp tool for Travel Agencies
MsgClub's Verified WhatsApp Chatbot and CRM is the greatest WhatsApp tool for travel companies. This platform provides a lot of benefits when booking, managing, purchasing, or booking flights or any other type of travel ticket. Among the benefits of Msglub's verified whatsapp is the automatic routing of discussions to the appropriate teams. We have labels to track each client's status, as well as internal notes and a space to keep information for each lead or customer.
Another significant advantage is that you may connect CRM to Instagram, Facebook, Telegram, and WhatsApp to get all communications in one spot. It is also multi-agent and multi-device, allowing you to collaborate with your team regardless of department (sales, support, customer service, claims, and so on).
MsgClub's Verified WhatsApp and other tools are simple to integrate and understand solutions that are great for travel companies.