As an effective way of interacting with clients, Bulk SMS marketing is making a comeback.
Prior to a few years ago, the majority of marketers discarded SMS marketing projects as only useful for specific customers or industries.
However, mobile messaging campaigns are extremely effective across all industries and age groups, as we previously discussed in our piece on SMS marketing statistics.
Consider how frequently you use your phone. When most individuals get up in the morning, they check their phones. They frequently keep it around the entire day as well.
Simply because of this, you have every reason to develop effective bulk SMS campaigns because you can always get in touch with your target audience.
To maximize your ROI, you should, of course, always use a solid strategy for SMS marketing campaigns. Let's now explore the various SMS marketing campaigns kinds, their advantages, and their expenses.
What is an SMS Campaign?
Bulk SMS campaigns are similar to email marketing; they're only sent to your audience's smartphone as an SMS. The fact that SMS messages are shorter and don't contain any visual material is significant.
Everything else is largely the same aside from the medium, which is a channel with high conversion rates. Here are some SMS marketing data to show this point:
SMS Campaign Benefits and Costs
The numbers above make evident the advantages of SMS marketing. It is a very responsive and open route of business.
The most popular SMS uses include scheduling, sending promotional offers, CPA marketing, giving important notifications, etc. SMS is making a comeback because of this. Do SMS marketing strategies, however, work? The following are some specific advantages that you need to take advantage of:
Extraordinary Open Rates
One of the most important advantages of Bulk SMS Service campaigns over email or phone campaigns is that SMS outperforms emails in terms of open rates.
According to the most recent data, SMS has an open rate of 99% compared to 33% for emails.
Drives Customers to Take Action
Compared to all of its modern-day predecessors, SMS campaigns have a higher CTR and conversion rate. When offers or promotions are sent by SMS, people are more likely to visit your business and take action than when they are shared through any other marketing tool.
Easy and Instant
When sending bulk sms, there is essentially no waiting time. As soon as you click the send button, your SMS will be delivered to your consumers.
SMS marketing can be prepared quickly. You don't need to gather supplies or wait for printings. There aren't any people to get in touch with or designs to finish. You only need to write your message and distribute it to your audience.
Multifunctional
For all types of organizations, bulk sms offers a broad range of opportunities. For instance, bulk SMS service can be used to alert customers to new services or goods and attract them with special discounts and deals. Additionally, you may utilize text messages to inform and notify clients of events, as well as to remind them of upcoming appointments.
Work Well With Other Marketing Channels
To provide clients you can utilize SMS marketing in addition to other channels. Customers will love your multichannel marketing strategy and be able to relate to your message right away.
As a complementary strategy, you might utilize SMS marketing with, for instance, providing customers who shop at your online business discounts. Alternatively, use an SMS integration or marketing solution to get in touch with those who didn't open a promotional email.
How to Start a Bulk SMS Campaign?
It's simple to create a bulk SMS campaign, but you should have a clear idea of what you want to say in advance. SMS campaigns have a character limit, so you must be innovative with your word choice and writing strategies.
With the use of a program like Sender, you can begin SMS marketing. Sender enables you to manage all of your omnichannel campaigns from a single dashboard while running them over email and SMS.
Creating an account, creating SMS campaigns, or starting drop bulk sms service automation are all options.
How to Track SMS Campaigns?
Almost all modern automation can track important bulk SMS campaign metrics through an in-built reporting and analytics delivery report on the dashboard.
You can easily track your SMS campaign results within your SMS Panel. Every panel has its interface, though the basic steps are the same. Here's how you can track your SMS campaign's effectiveness within Sender:
Go to the SMS campaign report behind the View report button on the SMS campaign section:
Look at the five important metrics on the screen:
Sent (the amount of sent SMS campaigns);
Delivered (the amount of successfully delivered SMS campaigns);
Click rate (if there's a used link);
Unsubscribed;
Failed deliveries.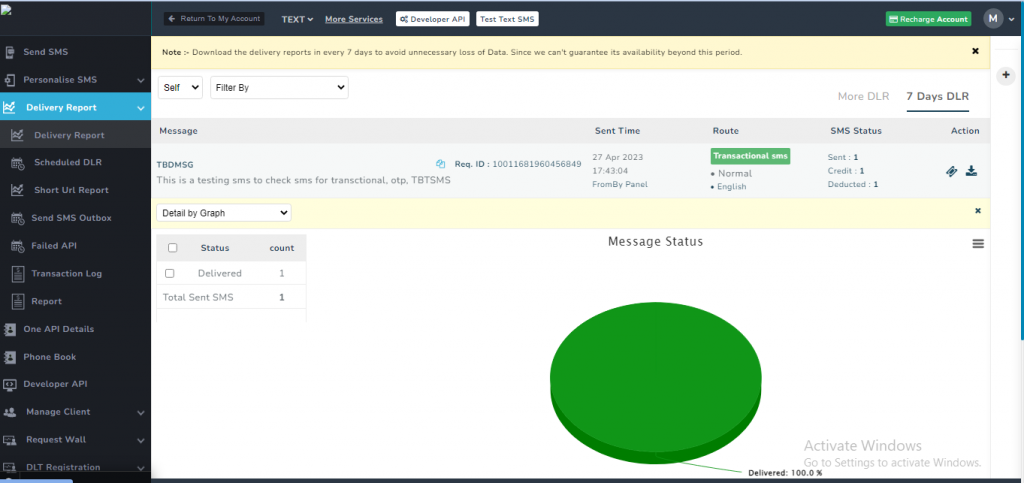 SMS Campaign Tools & Features
Choose a strong marketing automation solution that aids in the management and operation of SMS campaigns if you want to optimize their effectiveness. You should seek for these types of features in an SMS campaign tool:
Scheduled Campaigns
Being able to manage message distribution is one of the main benefits of SMS campaigns. Although you have no control over the recipient's decision to open a bulk SMS service, you can decide when it gets to their inbox.
Choose a service that enables you to arrange your SMS campaigns in advance at all times. You can regulate the time of message delivery to the second with SMS because it is quick and these campaigns benefit from a shorter reaction window. This allows you to correctly arrange the entire funnel.
Automated SMS Campaign
SMS campaigns are similar to email campaigns in that they're event-based setups that give your customer marketing content on a regular basis. A specialist bulk SMS service provider is required for drip marketing campaign automation.
Startups may be able to launch more campaigns using simpler tools that enable mass SMS marketing. But in drip campaigns, a variety of information must be distributed over a predetermined period of time to a target audience. And only a reputable SMS marketing company that supports drip campaigns can make it happen.
Sending promotional SMS to your audience via text is a great strategy. Since test marketing programs guarantee the highest open rates and CTR, they might even be the best. Although bulk sms can be utilized in many various ways depending on the industry, they are typically used to advertise a limited-time deal or important information. Here are a few illustrations of marketing SMS campaigns:
Real Estate
Using real estate text message marketing might start generating prospects right away. You can gather seller and buyer contact information, advertise listings, bring in business, and even manage sign-in sheets for open houses.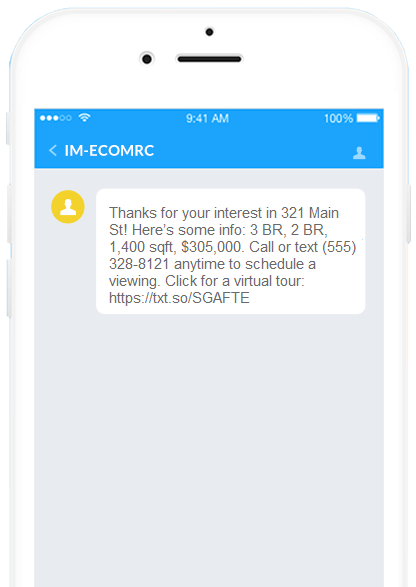 Restaurants
The hotel sector is ideal for simple sms, which is still one of the most efficient ways to reach a sizable audience. It makes it easier for staff, visitors, and customers to communicate quickly and effectively, which is crucial for restaurants.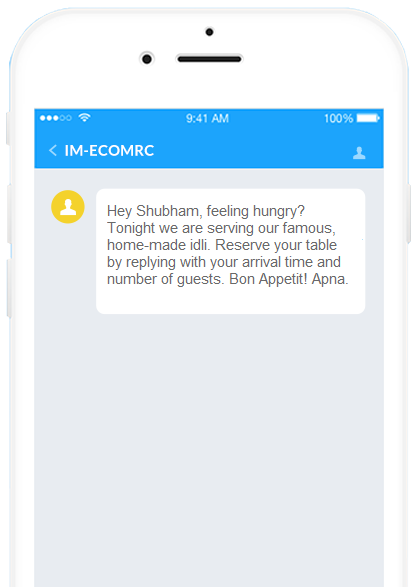 Retail
Shopping habits might be affected by retail marketing by SMS. The idea is easy: they conduct mass SMS campaigns for special deals and brand recognition after getting customers to opt in. 
Since brand-based marketing is extremely lucrative in the retail industry, SMS messages can be utilized to enhance strategy and keep customers interested in the brand, as Best Buy does with its "deals today" SMS campaign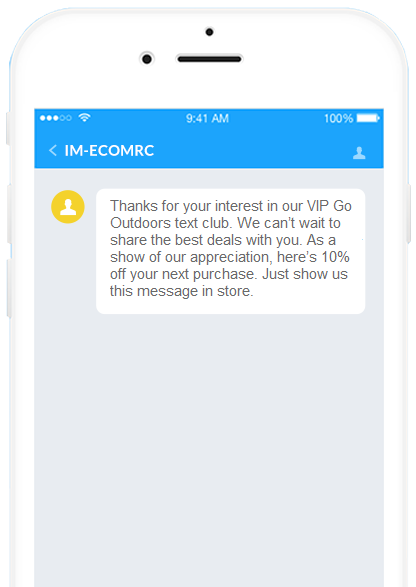 Start with Powerful Text Message Campaigns
To engage your customers, send them a welcome SMS, promotional SMS, or confirmation SMS.
To plan SMS campaigns depending on your objectives, use an SMS automated solution.
To be successful with SMS marketing, always keep track of key metrics and adhere to best practices.
Start your SMS Campaign with Msgclub and get the best deal in your hand. Trai free try, Signup Now.